It's been a while since I posted a fashion oriented post, I've been busy. It seems like every time I turn around there is another event to either plan or attend this summer. The kids are wrapping up school, warm weather is here and folks just wanna get together and have fun. Summer events are even more enjoyable if you look and feel great at all of those June weddings, graduations, birthdays and evenings on the town. True, there is a time and a place when it doesn't matter if fashion is comfortable or not, but when it's hot and sticky outside you just want to be cool, comfortable and collected. Here are a few of my favorite staples for easy summer event style.
First Up, the cotton maxi dress. You can't get much more comfortable than something that feels like you're in cotton PJs. These are so versatile, you can dress them up for a party with strappy heels and some bold jewelry or tone them down with flip flops and a straw hat for the beach. I am loving the olive green on the first one. Olive and white are my favorite summer clothing colors because they look phenomenal with a tan (and I happen to be one of those awful people that tans easily, even under a coat of sunscreen… don't hate me).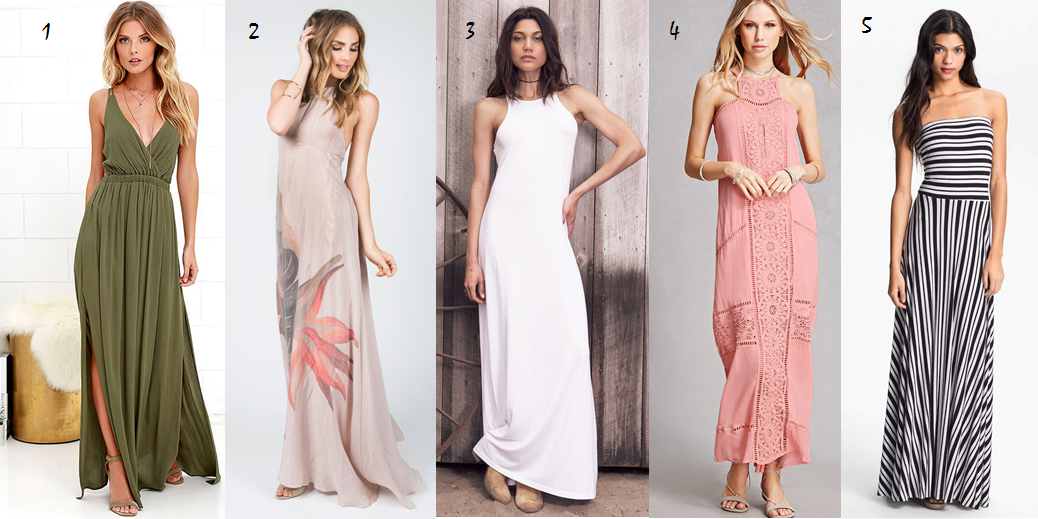 Next, the summer night out / wedding appropriate short dress.  The more casual polka dot Banana Republic number would be perfect for an evening barbeque while the black off the shoulder dress is fitting for a hot date.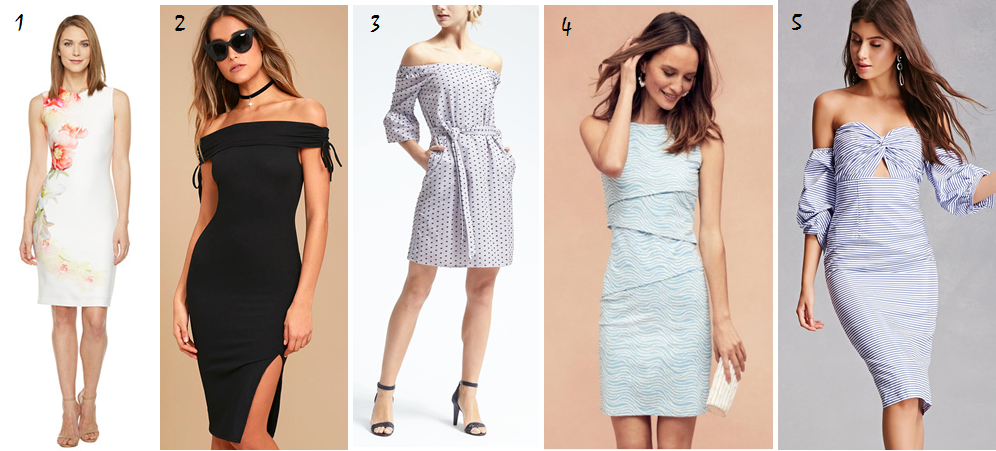 While socially acceptable to pair a nice dress with bare toes at the beach or even at a pool party, virtually everywhere else it's a faux pas.  Here's a selection of adorable heel sandals that could pair with a number of the dress selections above.

And while we're at it why not add a few more necessary essentials.  Pick one or two of these to complete the perfect summer event look.

Tortoise Charm Bangle       $25
Save