I'm not sure what it is, but I love me a great map. Maybe it's because they are really (in their printed form) a thing of the past. Gone are the days when we'll pull out a paper map while we are in the car to get from point A to point B, but I still can't seem to part with my old bin of paper maps. I have 90's and '00 era US state and city maps as well as city and country maps from the time I lived in Europe. I love the range of colors and fonts and printing styles on old maps. They are more art than utility now and they are a staple in design that I use all the time!
Large antique maps matted and framed or small modern maps in a gallery format are a great way to decorate an empty space. Match your interior style to your maps. Keep a nautical theme with depth chart or fishing maps or go modern and colorful with subway maps. Budgets for maps can span quite a range, you can drop thousands on a huge antique map, hundreds on a unique wood map or spend under 10 bucks on a quirky yard sale find. Need some ideas for how to use maps in your home? Here's a few great ones that I love.
Styling with Maps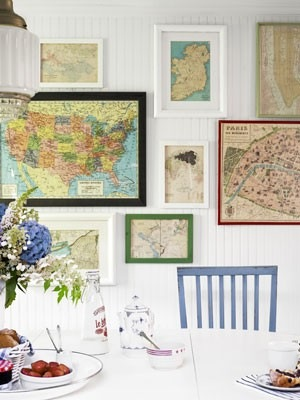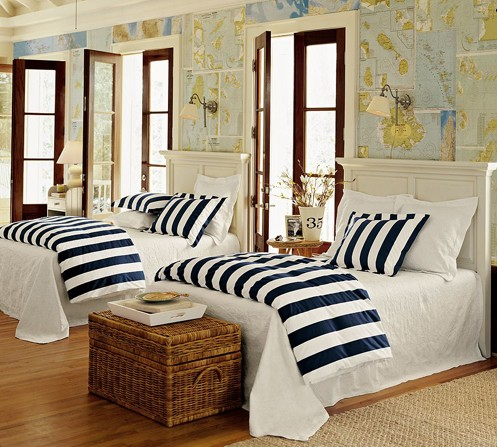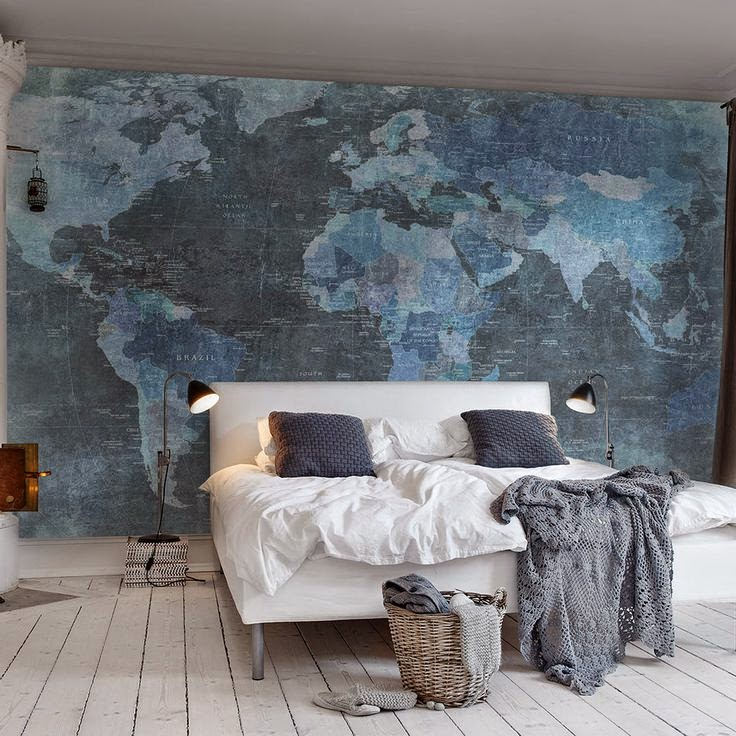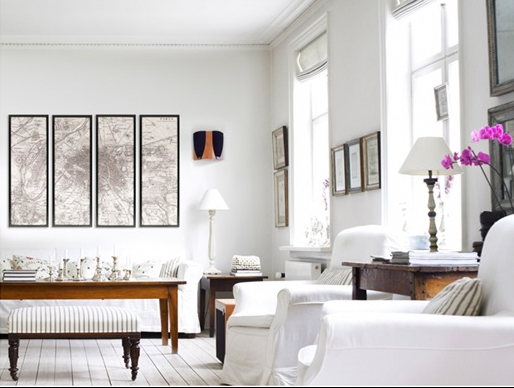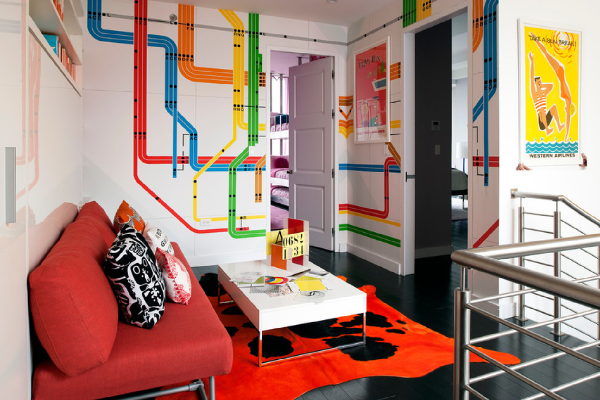 Maps as Art
Also, here are some unique map forms, pictures made of maps, maps of wood, silhouettes, and many others!  What can you create with old maps?