The colors of old glory, perfect in their patriotism and symbolism of the US of A, yet colors that are often poorly designed and styled.  Frequently this patriotic color combo is avoided altogether because, let's face it, nobody wants their house to look it came straight out of a 1980's issue of Country Living or like Grandma's reproduction Amish quilt.  Doing red, white, and blue right can be hard, but it CAN be done.  With some patience and a discerning eye the colors of the USA can be great in a nautical look, a playful kids vibe, a rustic farmhouse look, or a more traditional style. Here are a few examples of red, white and blue styled rooms that look oh, so perfect!
Nautical
Here's a modern nautical bedroom from County Living.  Before looking at the room you might think that striped bedding AND striped wallpaper would be overdoing it, right?  Nope, in here with the simple metal bedframes and lots of bright light it all works.  I particularly love the curtains that are each different large scale nautical flags!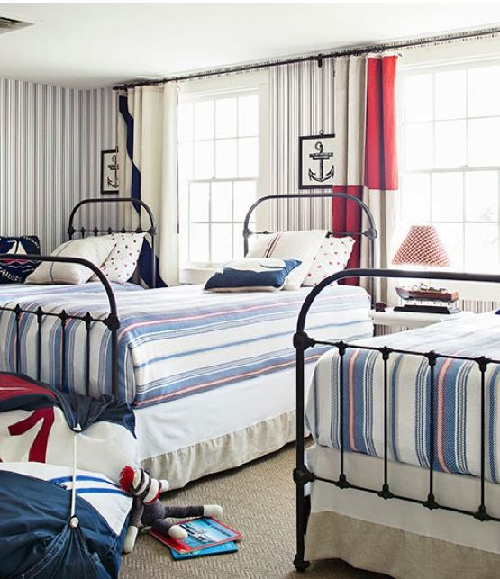 Farmhouse
This farmhouse cottagey look DOES utilize an Amish looking quilt, but it's styled so perfectly with the warm white walls and pops of strong red (not a washed out red that would look too country) in the nightstand and vase of poppies.  The jute rug adds a natural, neutral element that grounds the entire space.  Photo via pinterest.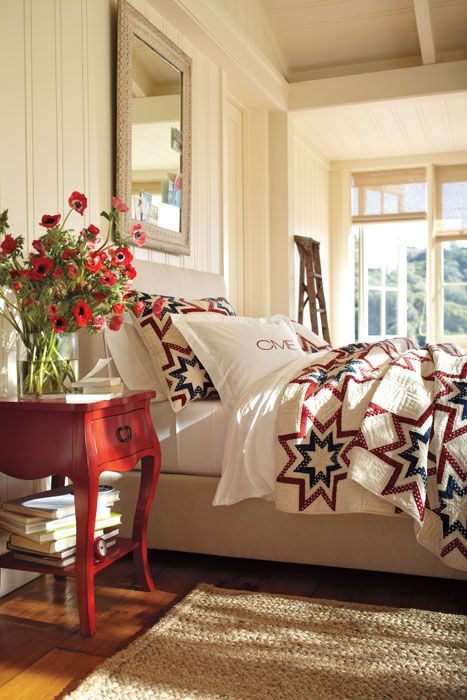 Traditional
This traditional space featured on B.A.S. is a relatively small space with tall ceilings.  The designer here went crazy with mixing patterns, BUT it's visually supported by so much neutral and white that it totally works.  It doesn't look cheesy Americana or anything, just a fun version of traditional, and it totally works.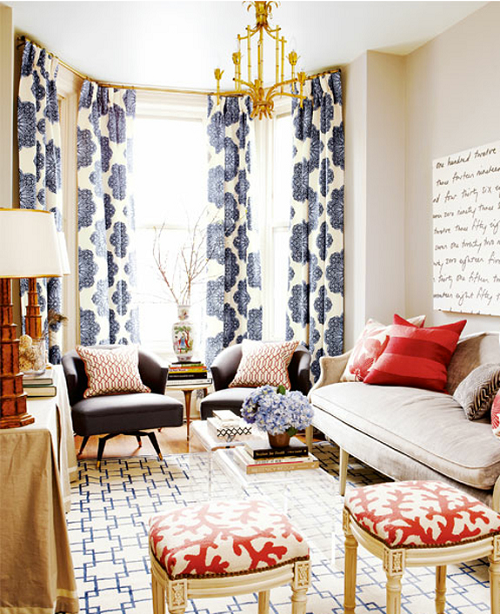 Another traditional space, this one by Andrea Schumacher, mixes soft blues, bold reds and tones it all down with neutral grasscloth wallpaper.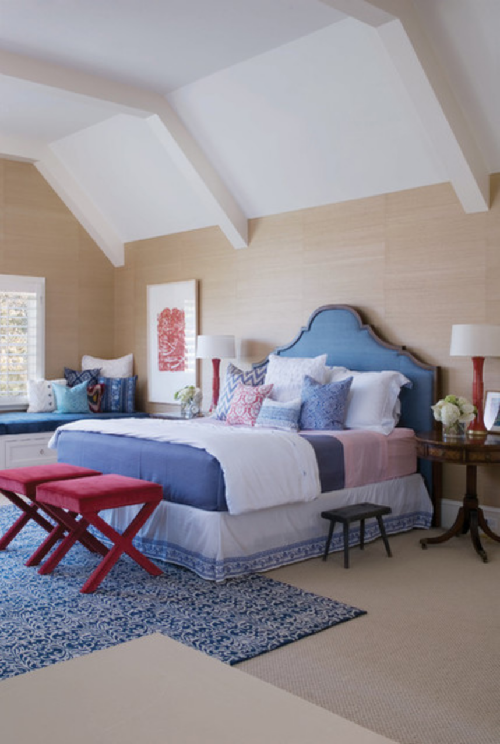 Exterior
This classic color combo works on home exteriors as well just like this one here by Andrea Braund.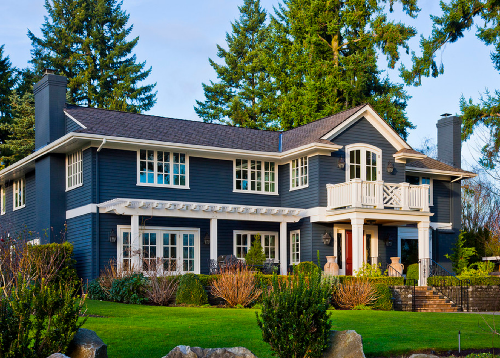 And certainly, if there is any place where you can get away with a little bit of patriotic kitsch, it's the front porch, since it's almost more like holiday decorating than permanent decorating.  This one, which I think is a several years old styling by Pottery Barn, still looks classic and cute.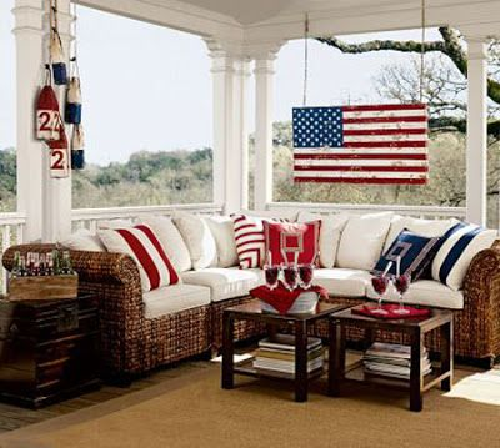 Have a fun Memorial Day weekend and please take a moment to remember all those who have died in service to our nation and have given so much to keep us free!