These 5 sublime wooded acres outside Washington DC are the reason we bought this… ahem… less than ideal house. I may have mentioned that our last house, though it served us well, was crammed with hundreds of other houses in a community of tract homes. All of the homes looked similar and we were literally less than 6 feet from our neighbor's home. While we enjoyed our old community amenities, like a pool and a small gym, but we longed to have our own private versions of these perks. Oh, and we also had one more not so exciting desire, a 3-car garage. We don't have 3 cars but we have accumulated some fun toys like a jet ski, a kayak, and my husband has a grown-up Lego, a Jeep, which has parts that go on and come off routinely.  This land is lush and extensive and surrounds this contemporary home just perfectly.  Check it out.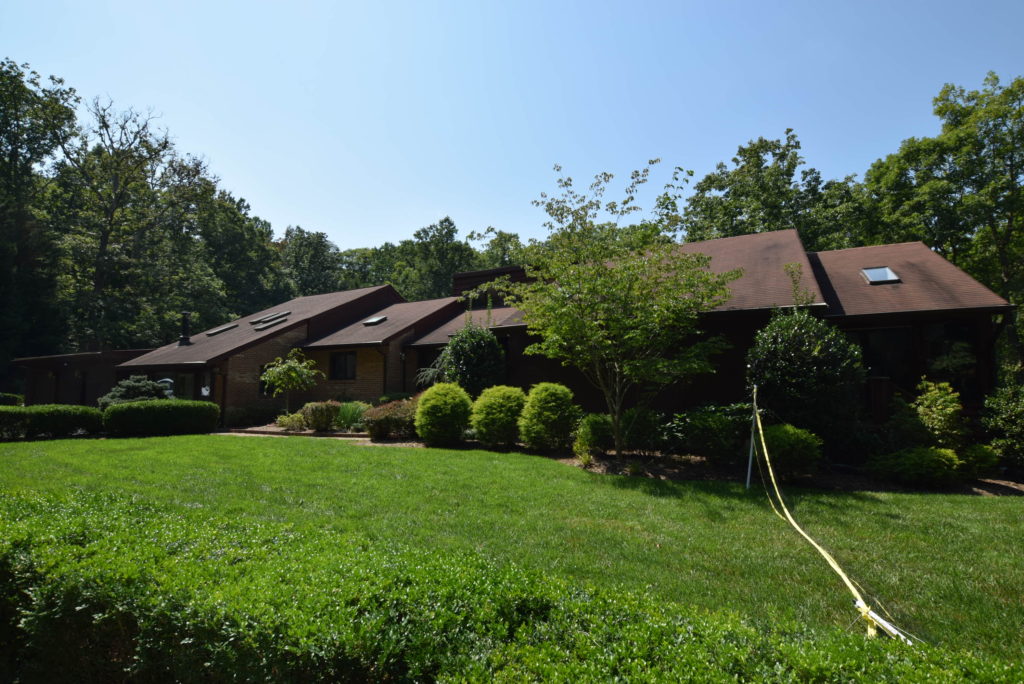 Our new house is on a quiet street.  I cannot hear traffic noise from my home, just the sound of bugs, birds and frogs.  Each home on our street has several acres so when the leaves are on the trees I cannot even see my neighbors.  Time will tell how much we will be able to see them as the leaves fall off the trees this autumn.  The house is at the end of a street with no outlet which means even more privacy.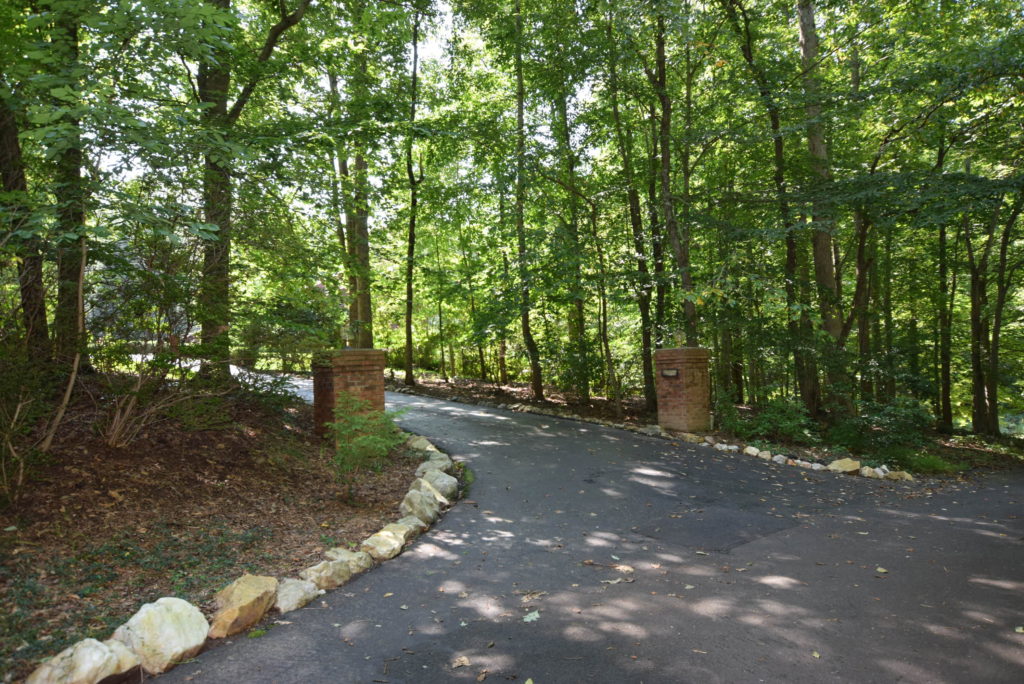 Most of the 5 acres are woods.  One side of the property is bordered by a bridle trail – yes – some people in this area keep horses on their property!  There's probably less than half-acre of our yard  property that is mow-able grass but the plants, gardens, ponds and waterfalls are plentiful, so we will have a significant amount of landscaping to keep up with.  There are 2 large ponds, 2 small ponds a wooden footbridge, a land bridge, and 3 man-made waterfalls.  The house also has various levels of decks and patios including the one that surrounds the free-form shaped pool.  In this county, installing a pool can be really expensive, especially on a sloped lot like this one.  It's one of the major reasons we selected this house.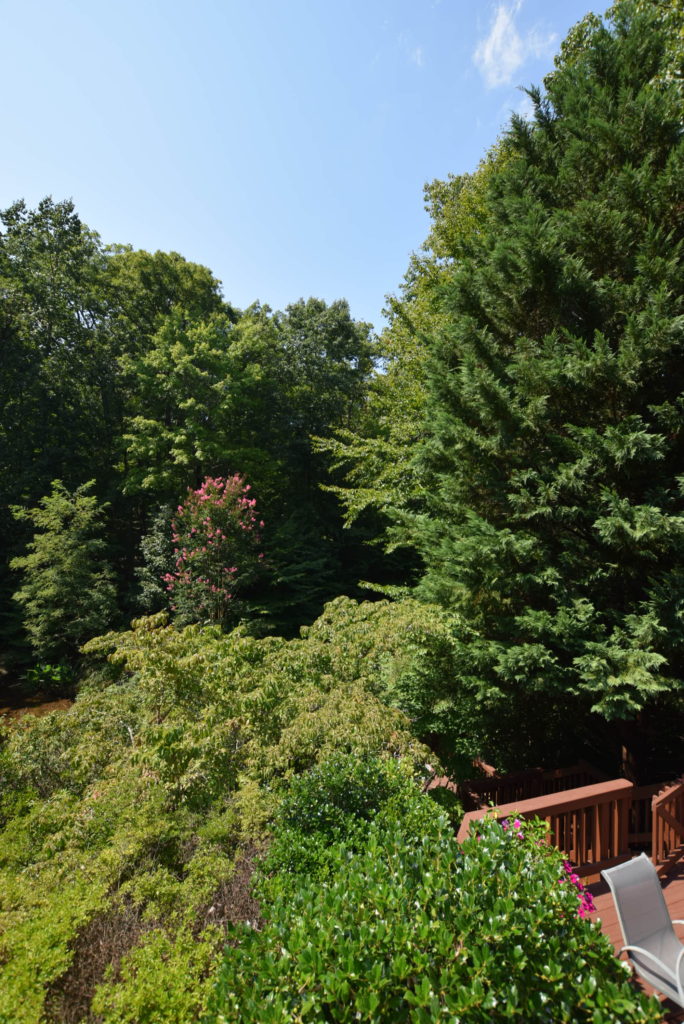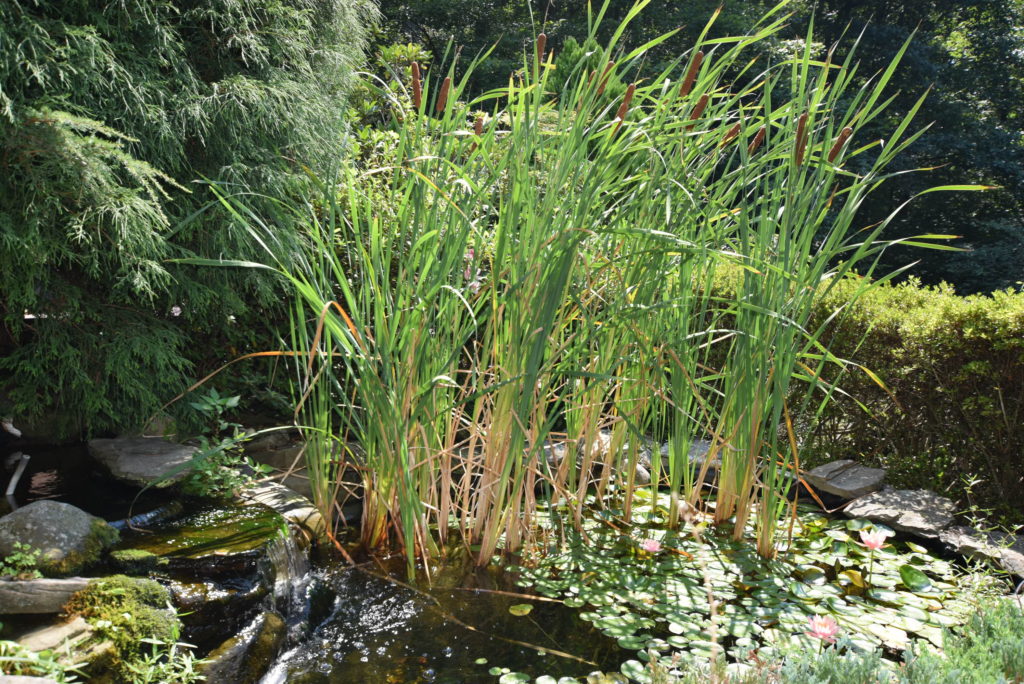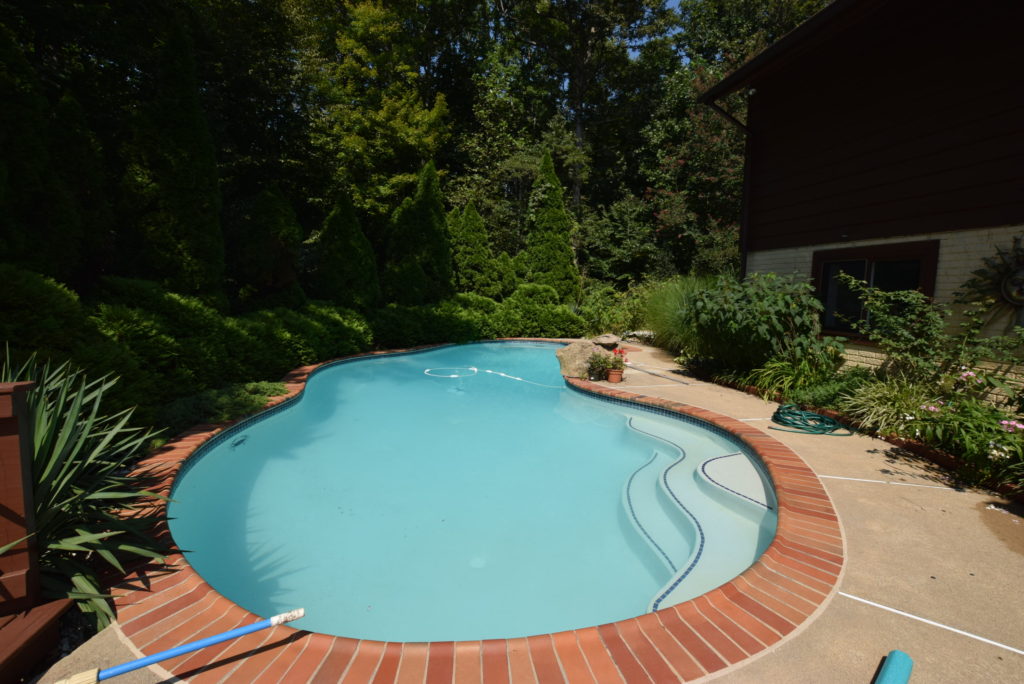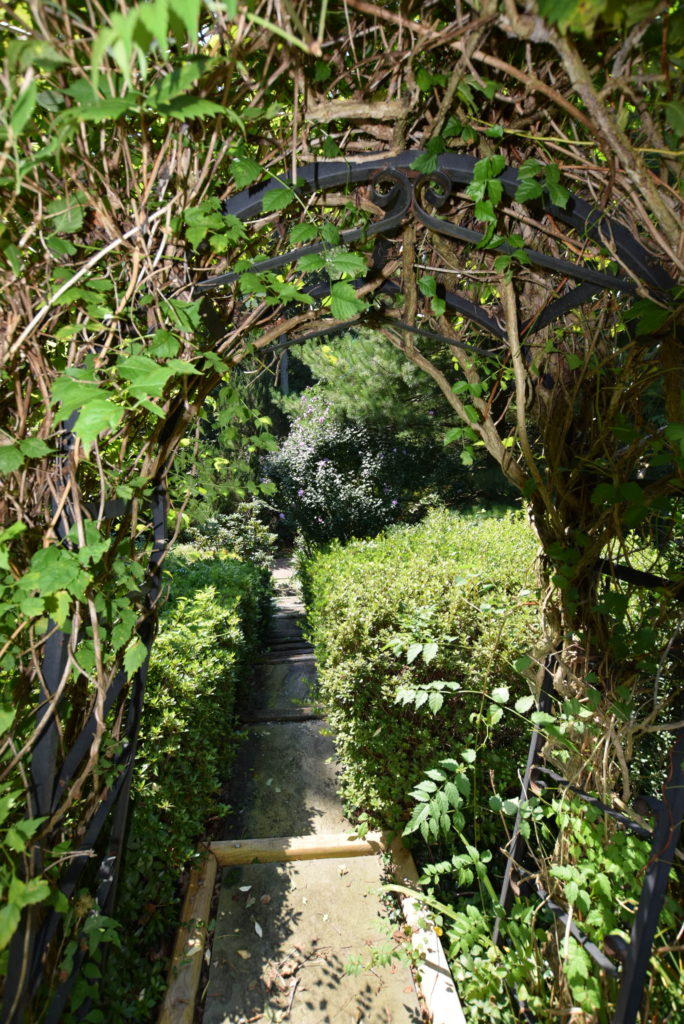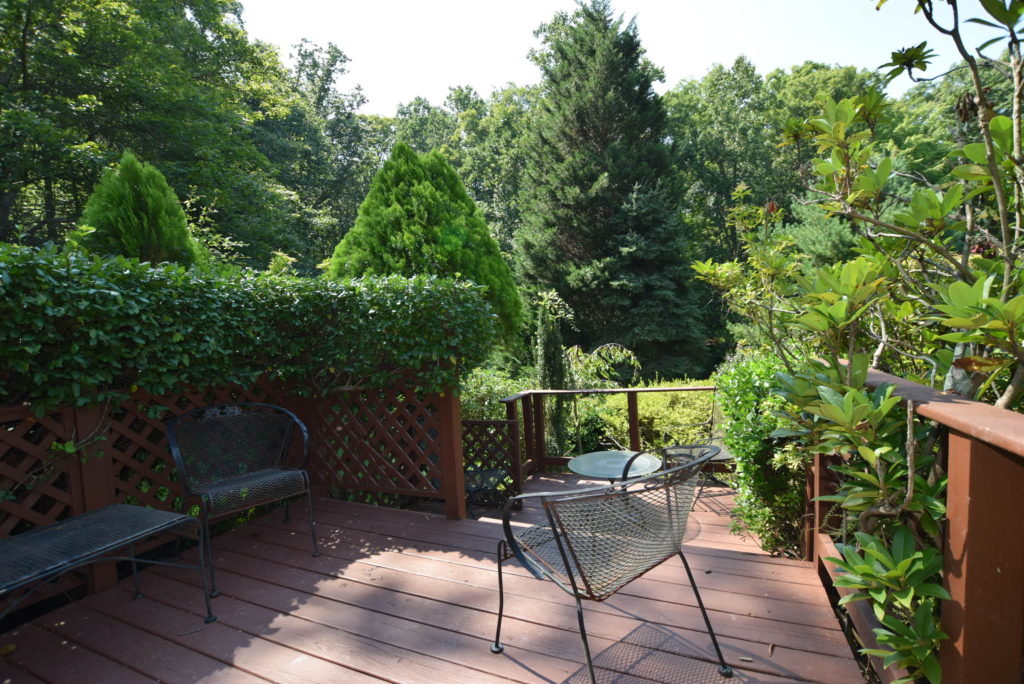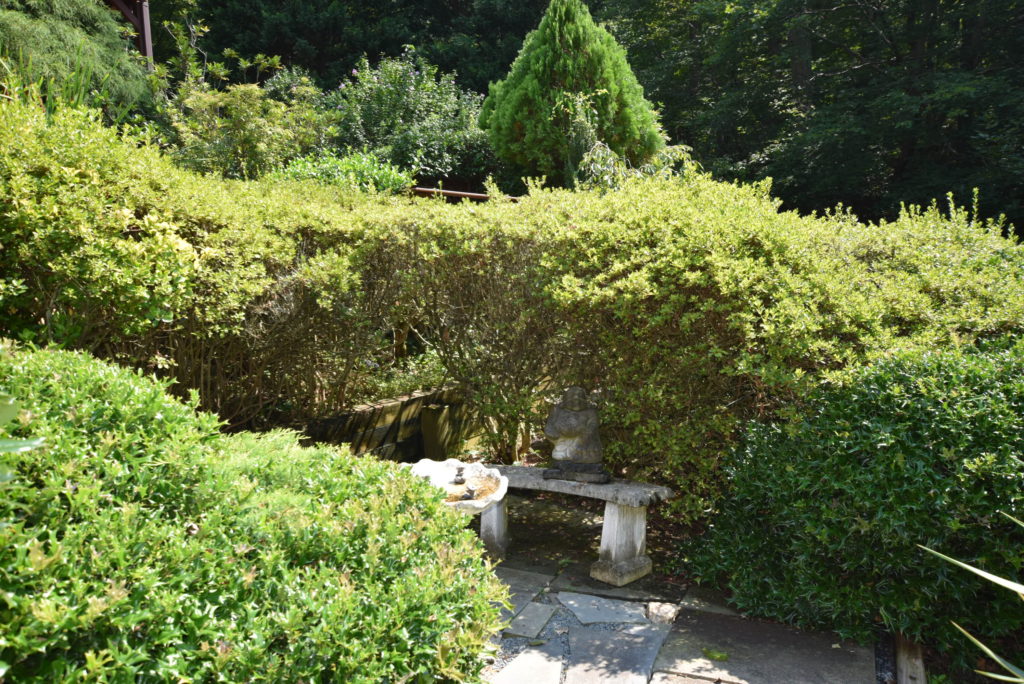 The trees and plants are plentiful and wide-ranging.  We have a variety of pines, oak, boxwoods, azaleas, yucca, ivy, juniper, ferns and even flowering waterlilies.  The learning curve for caring for all of these plants is huge, but a fun challenge.  I look forward to one day erecting a small greenhouse and growing veggies or maybe figuring out how to capitalize on the 4 ponds for hydroponics.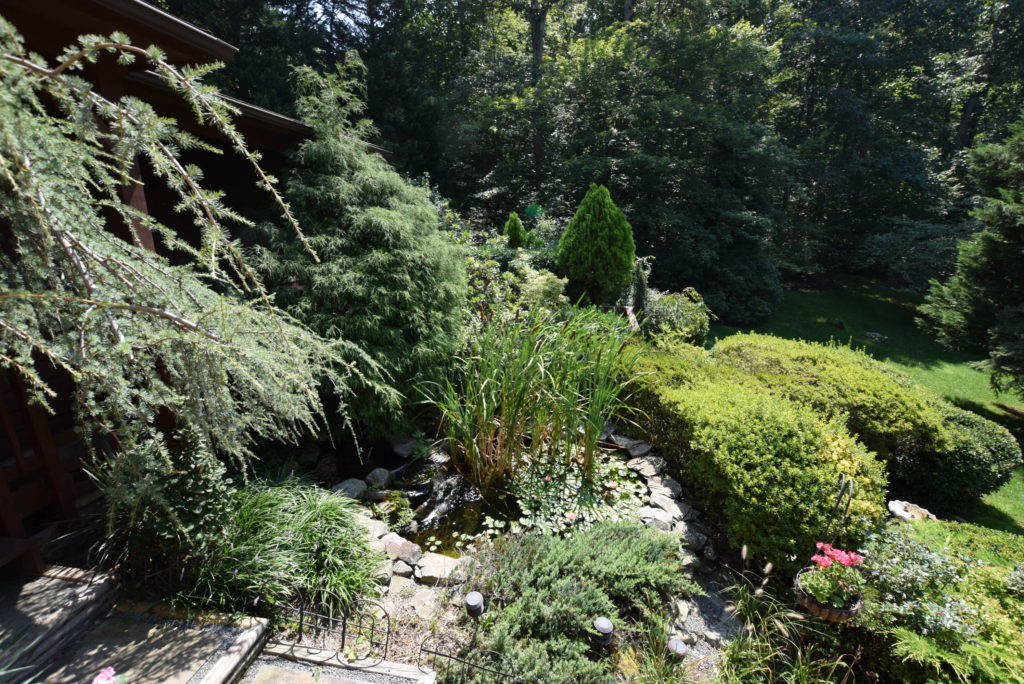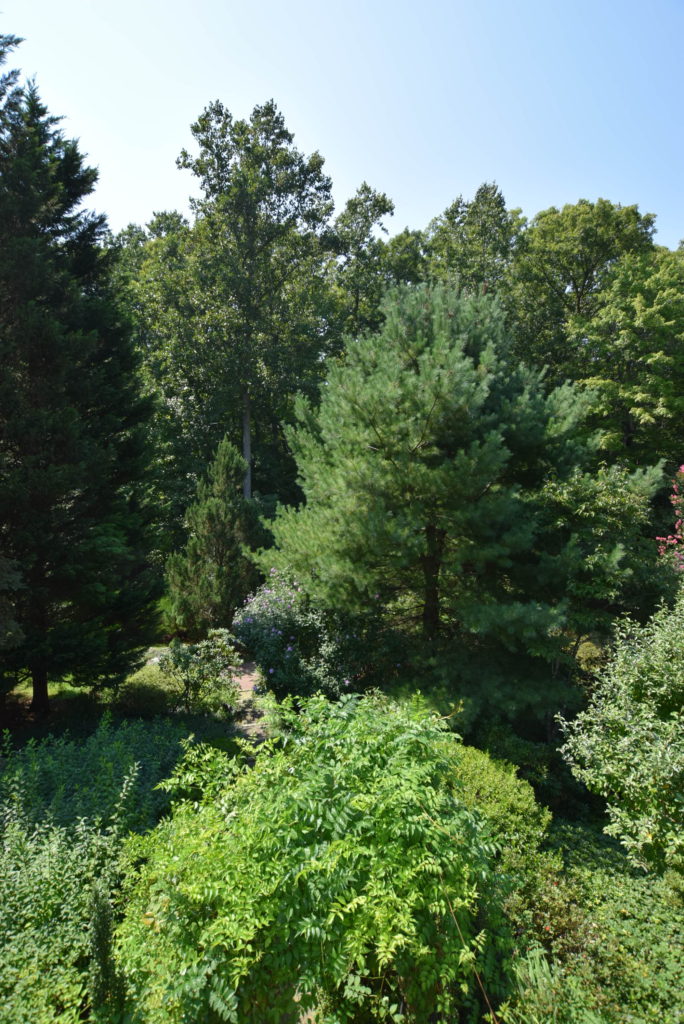 We've already started opening up some walls so we can see some of the supporting structures and ultimately adequately determine how to safely remove some walls.  Next week see more of our demo!
Save
Save