So yesterday I wandered the aisles of HomeGoods just trying to kill time until my car was finished getting tires at the nearby service station.  I know, this is a dangerous combination, free time and HomeGoods… the potential for frivolous spending was high.  I rounded the corner in the kitchen/dinnerware section (a section in which I had no business being in, since I don't need anything for my kitchen) and there it was.  It was an oh, so, cute display devoted to a number of items covered in flamingos.  They screamed summer (my favorite season).  In particular this set of Isaac Mizrahi melamine flamingo plates really caught my eye.  But I showed restraint.  I left those plates at HomeGoods, but thought about them for the rest of the day.  They were still on my mind this morning so I thought I'd dedicate the blog to them today.  I've put together a summer patio styling based on these adorable plates, just in time for the unofficial start of summer this coming Memorial Day!
The Inspiration
Fun Patio Styling in Time for Memorial Day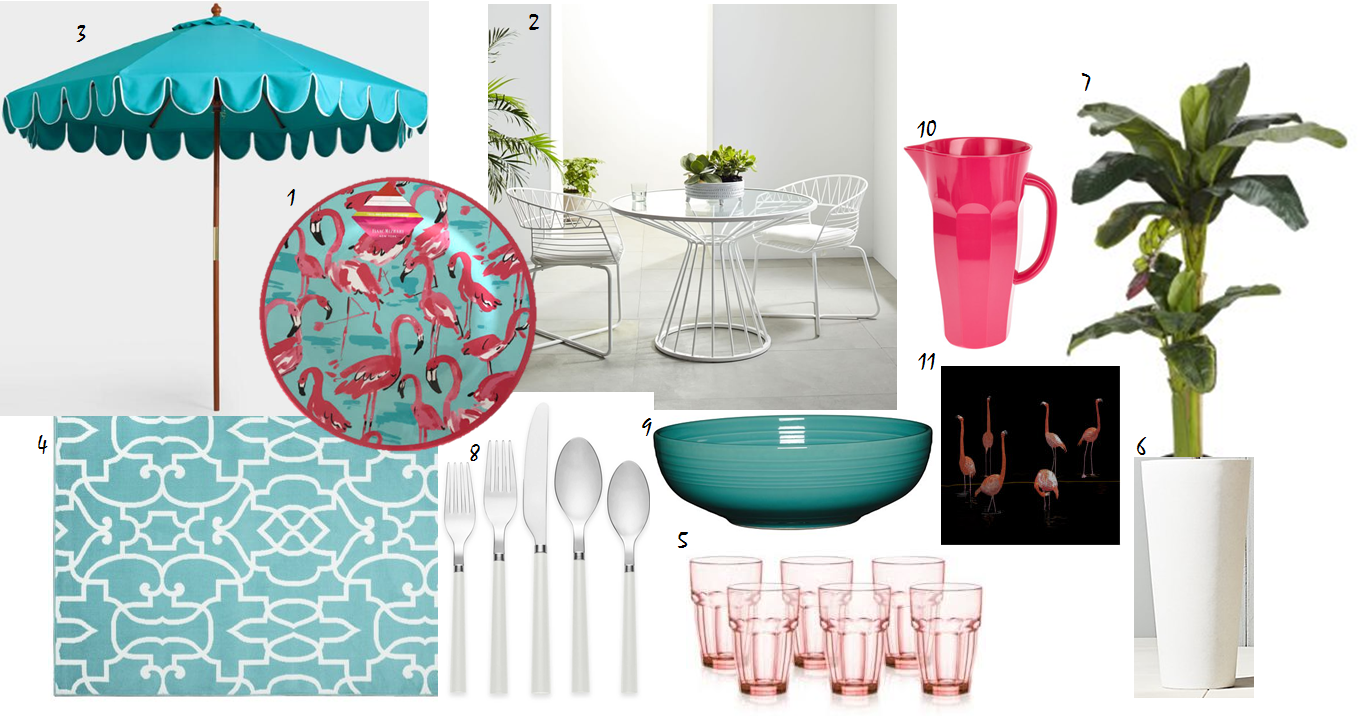 Isaac Mizrahi Flamingo Melamine Plates       $4.99 ea      Available at HomeGoods
Pink Melamine Pitcher, 1L         UK 12.75
Maybe if these plates stay on my mind I'll go back and pick a few up.  Is there anything out there that you totally don't need but can't resist because it's just so darn cute?  Let us know, we'd love to hear about it!