Ugggh.  I am so guilty and feel terrible that I haven't created a blog post in such a long time!  Sorry!  It all started back in early June.  First my husband was surprised to find out that the Army was promoting him.  So planning for a ceremony and party occupied a bit of our free time, then on top of that excitement we decided to make an offer on a house we liked, which ultimately resulted in us having to get our house ready to put on the market, an offer from the military to move to Italy (which we ultimately turned down), and celebrating my son's graduation from 8th grade, and both my husband and my birthdays within 2 days of each other…. June was a whirlwind and July hasn't been much better.
Thankfully there was 4 days of respite amongst all of it.  My husband surprised me with a trip to Martha's Vineyard for my 40th birthday!  I had never been there but had read several books that are set in the relaxed, upscale, posh island.  Besides spending some time lying on a beach I was most looking forward to perusing the streets taking in all the great shingle clad architecture.  Martha did not disappoint!  Architecture ogling started as soon as our little plane touched down.  The airport with its whitewalls natural wood shiplap ceiling, detailed beams complete with turnbuckles offered a worthy welcome to this picturesque little island.  Check out those beams!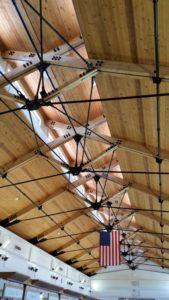 I really expected to see more grand homes with lots of weathered gray cedar shake siding, and while those did exist I think some of the large compounds were tucked away in the meandering woods of the island so their residents can enjoy privacy.  I was so surprised to find lane upon lane of adorable little Victorians dripping in gingerbread details.  The first sample of vintage Victorian architecture was our little B&B, the Oak Bluffs Inn.  Painted in pretty pastel shades of blue, lavender and pink it was a quintessential Victorian with seashore inspired antiques decorating the inside.  Our little cottage was a separate building in the back yard and was simply appointed and perfect for relaxing.  Very private and no TV.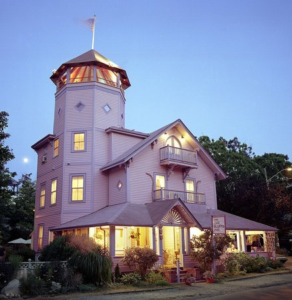 Save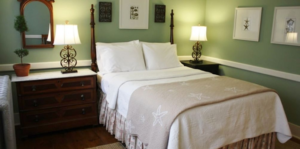 A few blocks over the Victorian delight continued with tons of shaded streets lined with adorable doll house like seasonal residences.  The area known as the Martha's Vineyard Camp Meeting Association (MVCMA) is a community ripe with adorable Victorian homes in every color of the rainbow.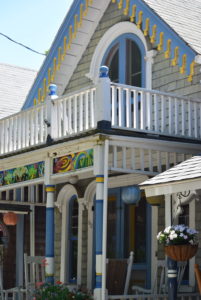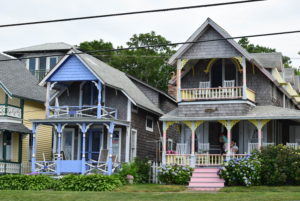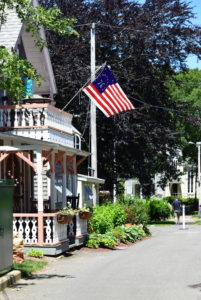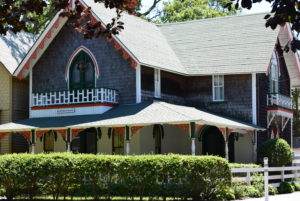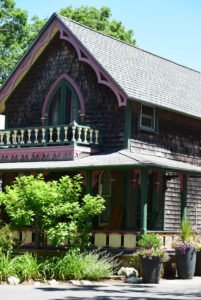 And yes, the parks, beaches, and lighthouses were gorgeous and every meal we had was excellent – so many great restaurants to choose from.  I'd go back to Martha's Vineyard in a heartbeat.  Alas a return trip will have to wait because, fingers crossed, if everything goes well in the next month or so we'll be moving! Stay tuned!  In the meantime, amidst purging and packing I promise to be better about blogging regularly and will share some highlights and ideas from some of my recent clients and moving tips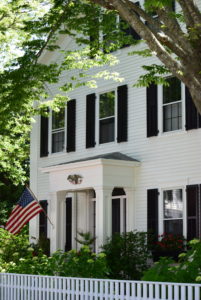 too!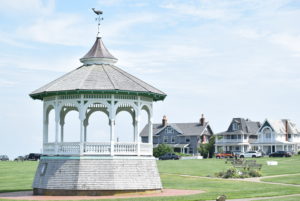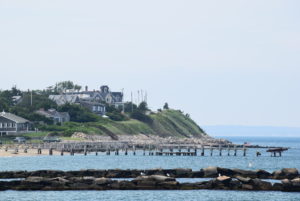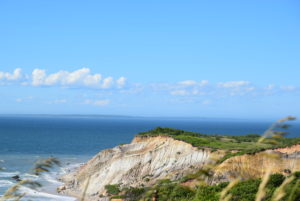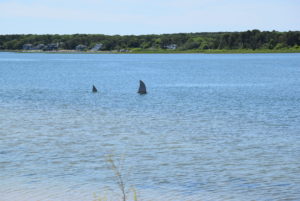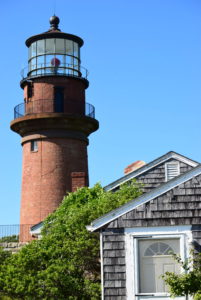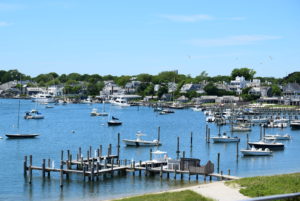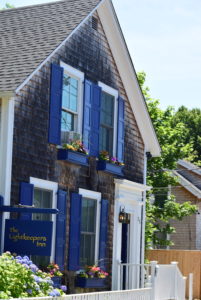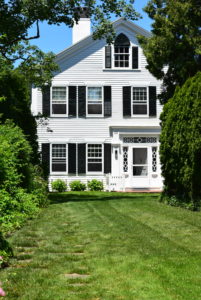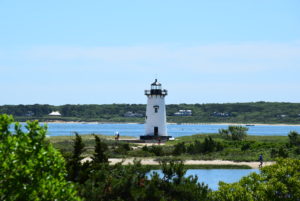 Save