Welcome back from Thanksgiving! Did everyone rush home to get their holiday decorations up? I didn't. Maybe over the course of this week it'll happen. I like pulling holiday inspiration from all over when decking my halls for the holidays. So many different towns across the USA have their own iconic feel and decorate for the holidays in their own special way. Here are a few that make for a fun holiday vacation destination or lend us some picturesque decorating style inspiration.

1. Williamsburg, VA. If you've never been to Williamsburg, VA during the holidays, you should go. It can definitely get a little touristy, but classic colonial Christmas quaintness abounds. Copy-cat an iconic Williamsburg wreath, which is refined and yet inexpensive to make. Gather a pre-made evergreen wreath and wire on apples, pineapples, oranges, pheasant feathers or other natural elements.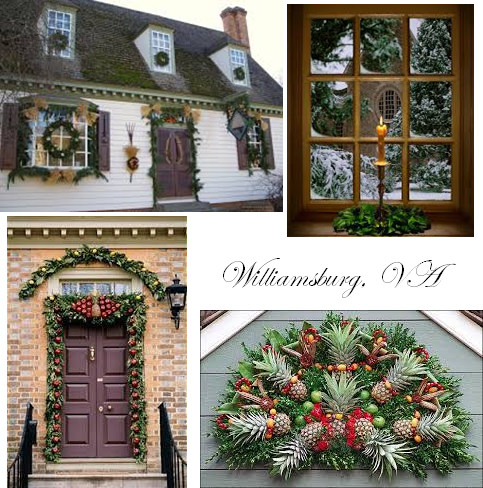 2. Asheville, NC. Asheville is a classy place year-round and during the holidays they up their game. The famous Biltmore Estate is decorated to the nines and lends a ton of opulent decorating ideas.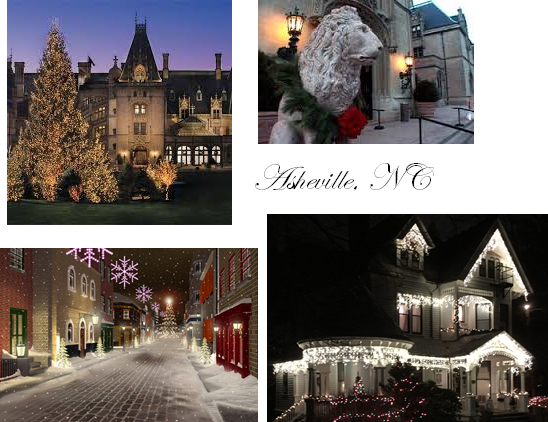 3. Nantucket, MA. The annual Nantucket Christmas Stroll is coming this weekend (you can bet it's too late to find yourself a rental or hotel).  I'd prefer to miss the hub-bub of the stroll and opt for a quieter snowy winter weekend, but no doubt Nantucket does coastal Christmas perfectly.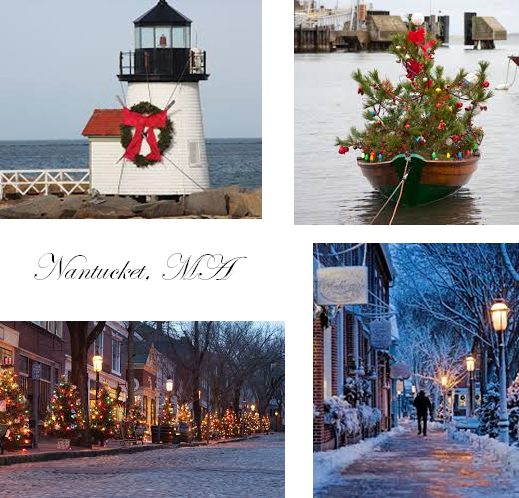 4. Charleston, SC. Think that sunshine, palm trees and Santa don't mix?  Think again.  Mixing the charm of the old South with the nostalgia of the holidays results in whimsical and creative ideas for either coastal or traditional decorating.  To get the Charleston Christmas look, work in magnolia garlands, Spanish moss, and glittered seashells.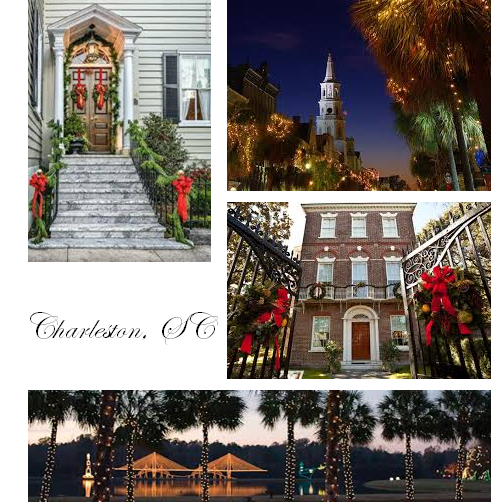 5. Santa Fe, NM. "Santa" is in the name for crying out loud, so you know they must do Christmas right!  You won't find cheesy inflatable Santa's but instead a combination of adobe, southwest architecture, simple luminarias, chili peppers on wreaths and maybe even a cactus with lights!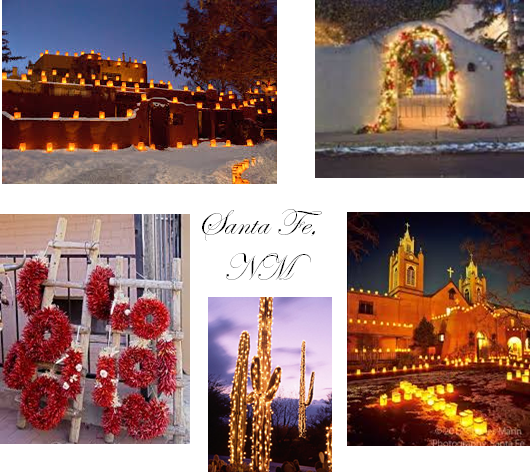 6. Leavenworth, WA. After living in Germany for a few years I'm a sucker for old-fashioned Bavarian towns and Christmas markets in the streets.  That same feeling is available right here in the U.S. of A.  With the Cascade Mountains in the background, Leavenworth is reminiscent of a perfect little Alpine town.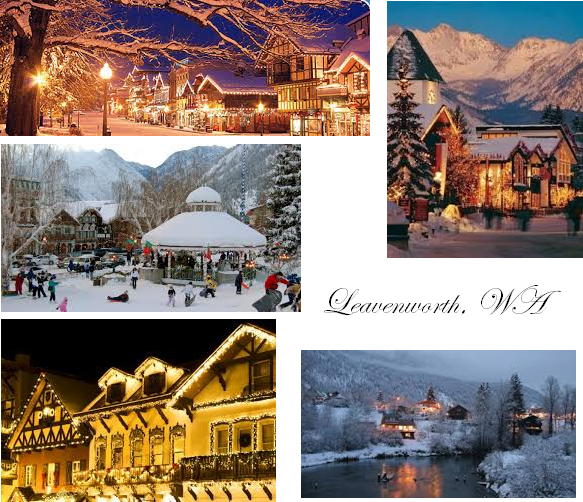 7. Cape May, NJ. Known for its Victorian architecture, Cape May offers an alternative Coastal Christmas.  As if Victorian wasn't decorative enough these Jersey residents add more lights, more greenery and more bows to their charming gingerbread houses.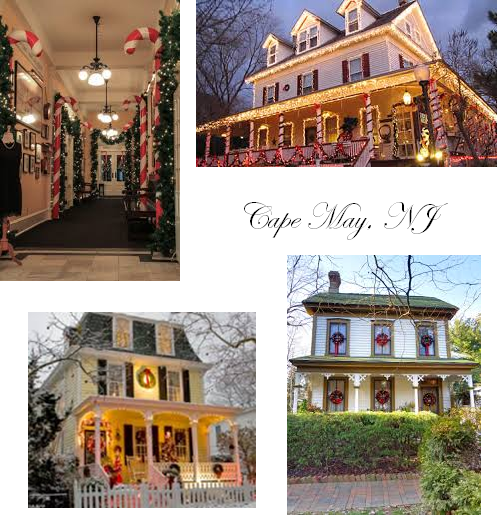 Where will you visit for holiday decorating inspiration?