Over the holidays, we took a quick trip to Pennsylvania to visit my family, who live in suburban-rural Chester County.  It's a gorgeous area that mixes areas that are clearly Philadelphia suburbia with shopping centers and typical communities of tract homes with regions of farmland and colonial homes that are several hundred years old.  I had mentioned the DIY Network show, Stone House Revival to my parents since it is often filmed in Chester County and neighboring Bucks County.  I love some of the old stone homes featured on this show that have large fireplaces, chunky wood beams, wide plank floors and weird little outbuildings like springhouses and icehouses.  Of course, most of these 200 year old relics need special workarounds for modern conveniences like large fridges, air conditioning, and dishwashers.  Turns out there is a place in Chester County where history-lovers can have the best of both worlds with old historic stone house looks with the convenience of modern amenities; it's a community called Olde Bulltown Village.  The small community of homesites, several of which have already been built on is situated among the rolling hills of Chester County's farms, woods and a manicured golf course.   The custom-built brand new homes are 18th Century Americana architecture with all the modern conveniences of this century.  We drove through the community and imagined what kind of "shop" we'd set up in Olde Bulltown.  My husband wants to build one that looks like the town pub on the outside but that serves as a home on the inside.  I'll let the beauty of this community, built by Chester County's Stoltzfus Enterprises Ltd. speak for itself in the pictures (more available at Olde Bulltown's website, here).
This barn style home is hands down my favorite! I wish I could see the inside.  I'd love to know what the light situation is in there.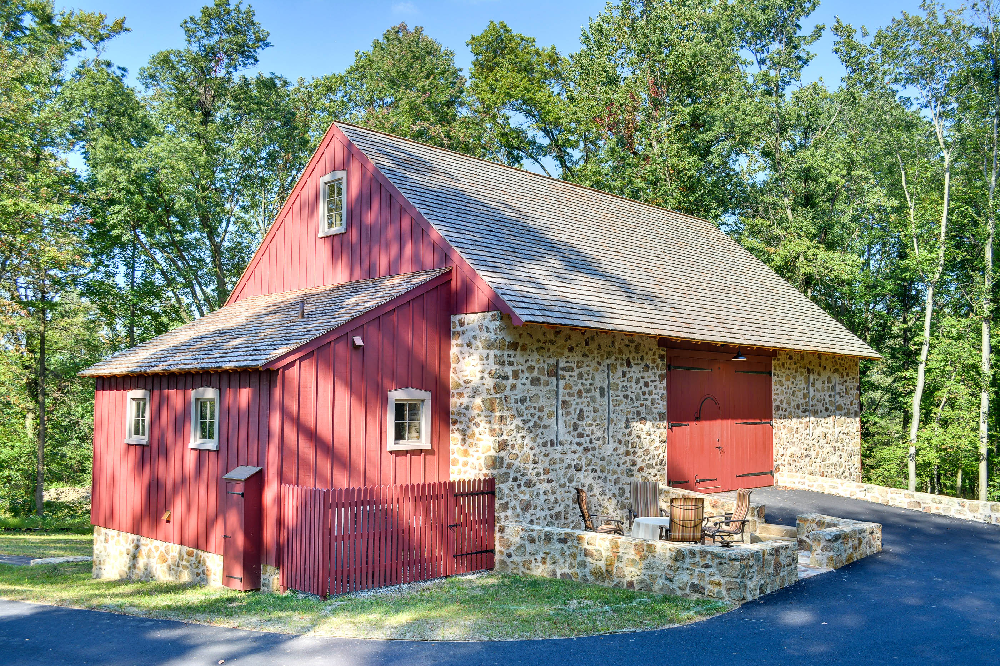 Just look at the view from this rustic beauty.  Not sure who the builder's photog is but they do excellent work.  This could be a Christmas card.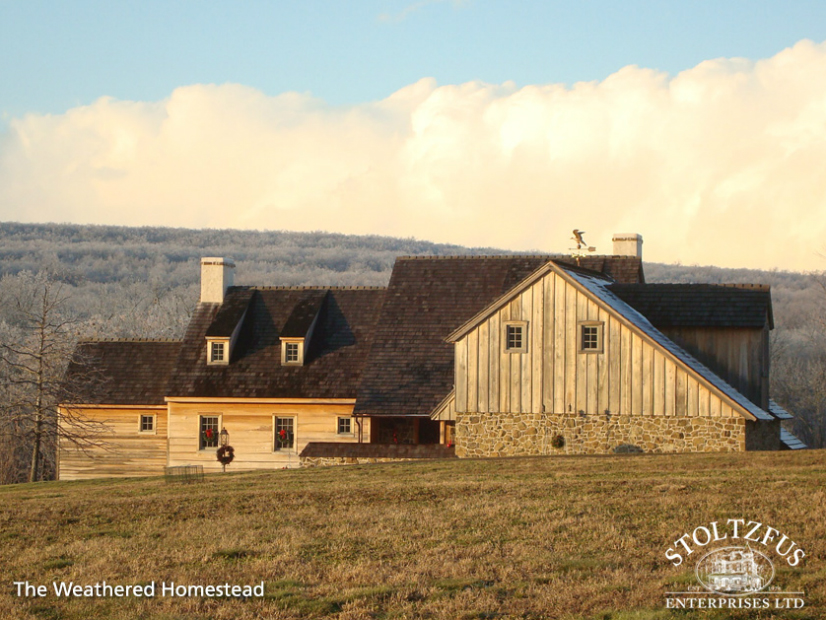 Humongous fireplaces, chandeliers and ceilings… three of my favorite things.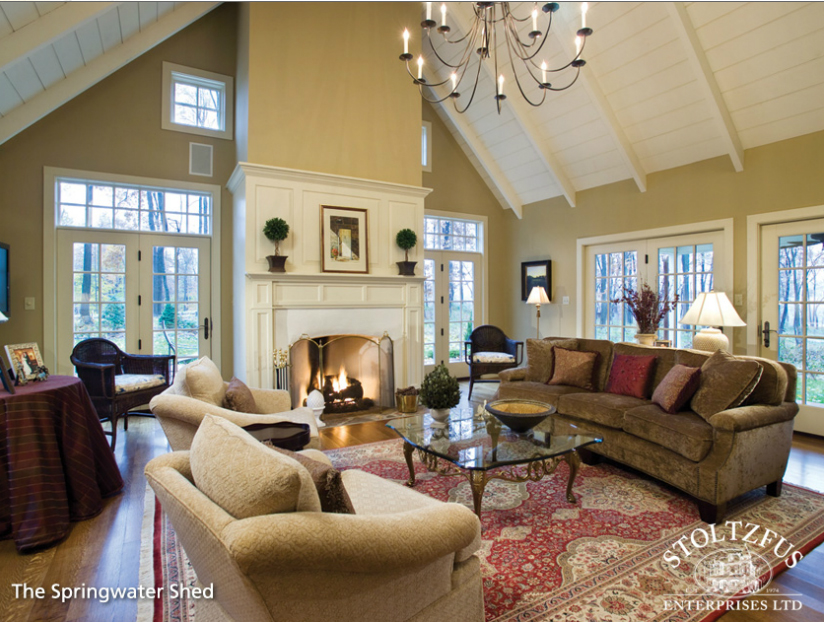 Think stone, brick and siding can't all go together on one house, guess again.  This is how to mix materials right.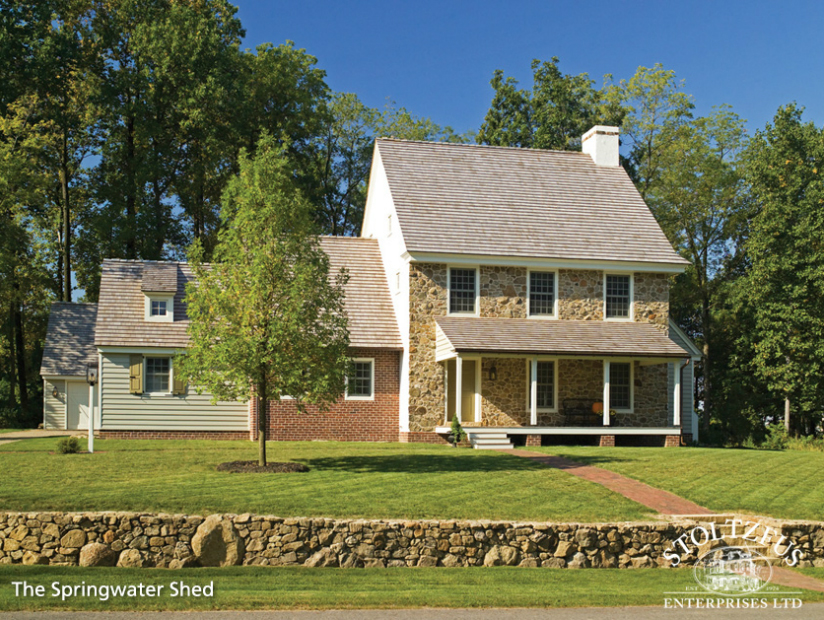 Elegant, long chains draw your eye up right from the simple fixtures to the open ceiling.  Perhaps we could add a few huge turnbuckles in our pub ceiling 😉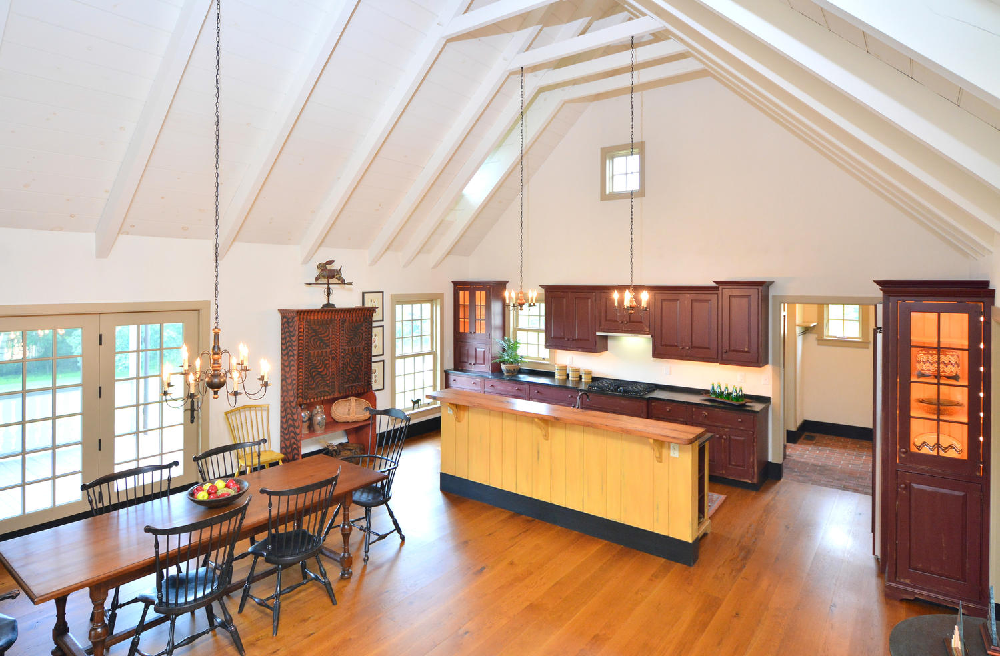 This could be straight out of Willaimsburg.  I can picture a cute little Scottish Terrier hopping around inside the adorable picket fence.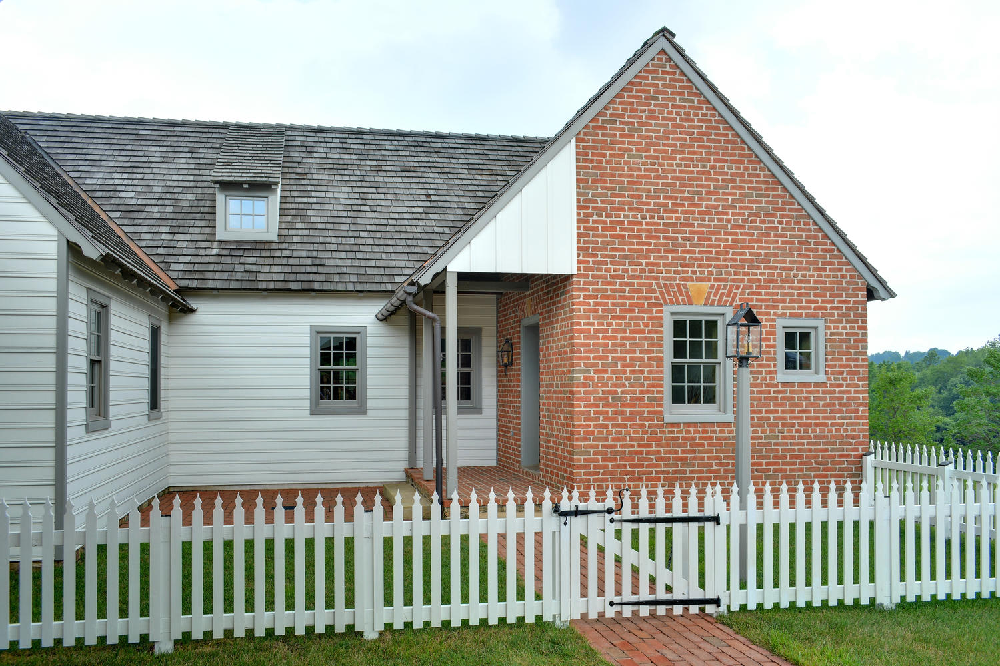 Again more mixed materials just as they might have done hundreds of years ago, weathered wood,  brick and stone and traditionally painted trim, is perfect!