Most people probably don't give garage doors a second thought or really have an opinion about them, so long as they open and close when we hit the button.  I am not one of those people.  In fact, I have some pretty strong opinions about garage doors.    First, I love a two-car garage, a three-car, even better.  But in a two-car garage I much prefer if it has 2 separate doors, not one large door.  Certainly, the large two-car door has advantages… if you want to park something wide, angle park or push in a boat that wouldn't fit any way but diagonally.  But aesthetically, I think two separate doors looks better.  I also much prefer when a garage is a side-load, in other words, when you can't see it from the front of the house.  If it has to be a front facing garage, doors that are attractive and beautiful are of course ideal if your community association allows it.  It's one of the things I wish I could change about my house, I'd love to have something more appealing than my standard 16 panel contractor grade door to welcome me every day.
There are a million options out there in garage doors these days for every style house in a number of materials.  Doors now come in vinyl, wood, steel, fiberglass, composite and glass-paneled in roll up, swing up, swing out and other various options.  I've assembled a collection of great looking garage doors in both single and two-door varieties check back next week when I'll show a few ways to transform a builder grade door just by adding some strategically-placed hardware.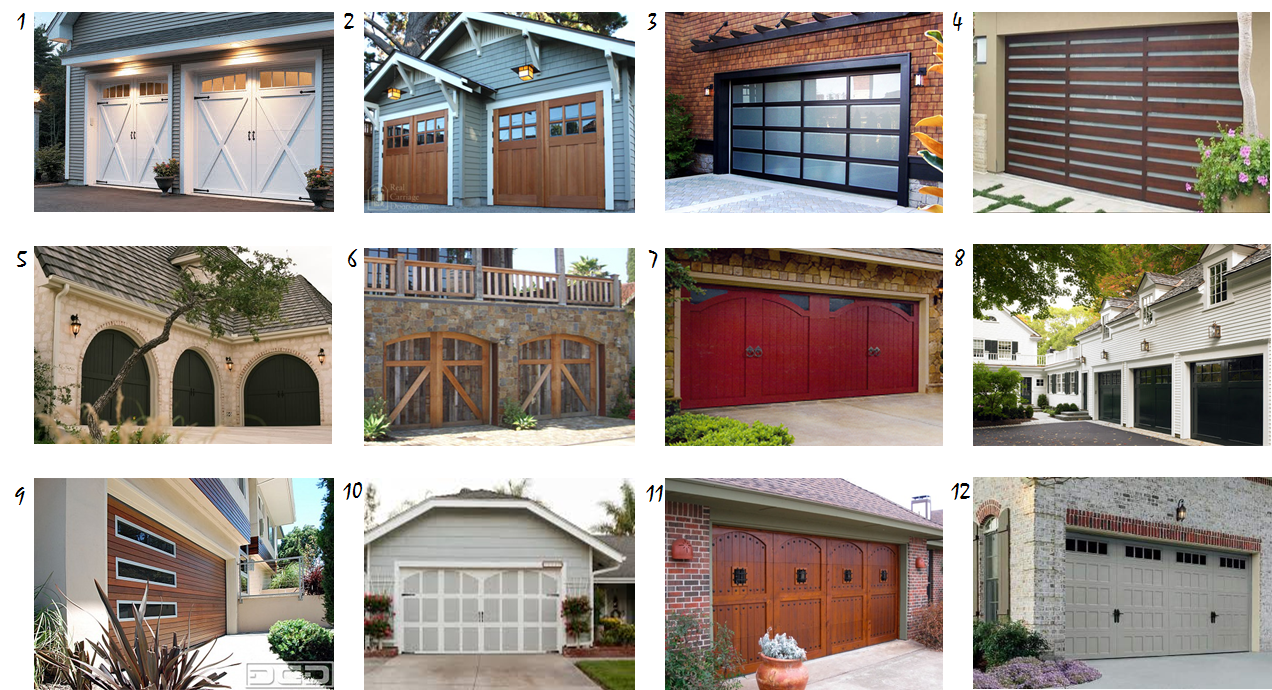 1. //   2.   //   3.   //   4.   //   5.   //   6.   //   7.   //   8.   //   9.   //   10.   //   11.   //   12.