Ok, I had a serious moment (truthfully, it was a long moment… like several days long) of panic last week.  I had heard that subscribers weren't getting emails of my blog posts, so I set about trying to rectify this issue and found that all of the blog's subscribers had vanished! Yikes!  I noticed a few other website issues too.  After lots of time on the phone and in chat with the help desk from my hosting company (who, um, weren't so helpful), and then more time tinkering myself, I finally figured out how to fix it. Phew, HUGE sigh of relief!  So my fingers are crossed that all of my subscribers are reading this via the link sent to their email.  I "think" we're back in business!
Anyway, I wanted to update you all on the progress here at my house renovation. I would technically not consider anything we've done so far as "renovation."  Let's be honest, it's all still demo.  This will continue to be the case for a while.  It feels never-ending.   It's definitely not as fast nor as fun as 'ol Chip Gaines makes it look on Fixer Upper!  Every weekend we continue to tear out old paneling, mirrors, drywall, carpet and drop ceiling in the basement.  We are also trying desperately to track all the electrical and make sense of what had been done previously.  The entire drop ceiling is a mess of wires that we aim to nicely package in one existing soffit so we don't have to do a drop ceiling again, cause let's face it, drop ceilings in an already low basement are no bueno.
Ultimately, given the current state of the basement, we'd probably have been better off if the basement hadn't been finished in the first place.  When the home was inspected we saw that the ceiling of the basement was insulated (which isn't required) so we thought it was a real plus.  Well, now we have to rip it all out.  Why?  Because it's made a nice cushion-y bed/ graveyard for mice.  As we pull out walls and ceiling and insulation we've come across 44 mice (all dead) so far and a TON of mouse poop.  We've also found some black mold on the western wall sheetrock so even though we weren't planning on ripping that drywall out, now we must.  I've put out a few more traps in case there are any surviving mice and once demo is complete will probably have a pest control company come in to close up any possible points of entry. In the mean time we'll keep the dead-mouse-tracker going and continue to be skeeved out.
This basement demo has been riddled with issues, but already it  looks so much better. It's much more open and airy.  It feels like a larger and more usable space.  Here's a few progress pics.  And if anyone has a surefire way to rid a house of mice once and for all I'm all ears.  And yes, I plan on dropping about a grand at the container store to finally get the Pinterest perfect pantry complete with pretty mouse-proof glass containers for all of my flour, cereal, pasta, et cetera.  For the peace of mind that I am certainly eating  mouse poop free Cheerios, I think it's worth it.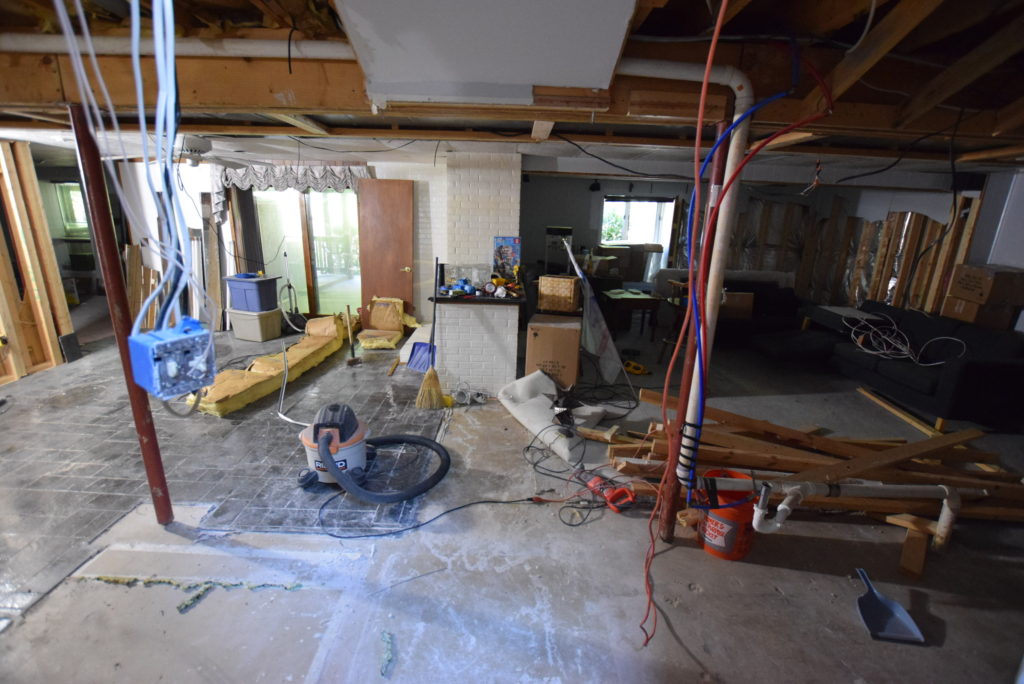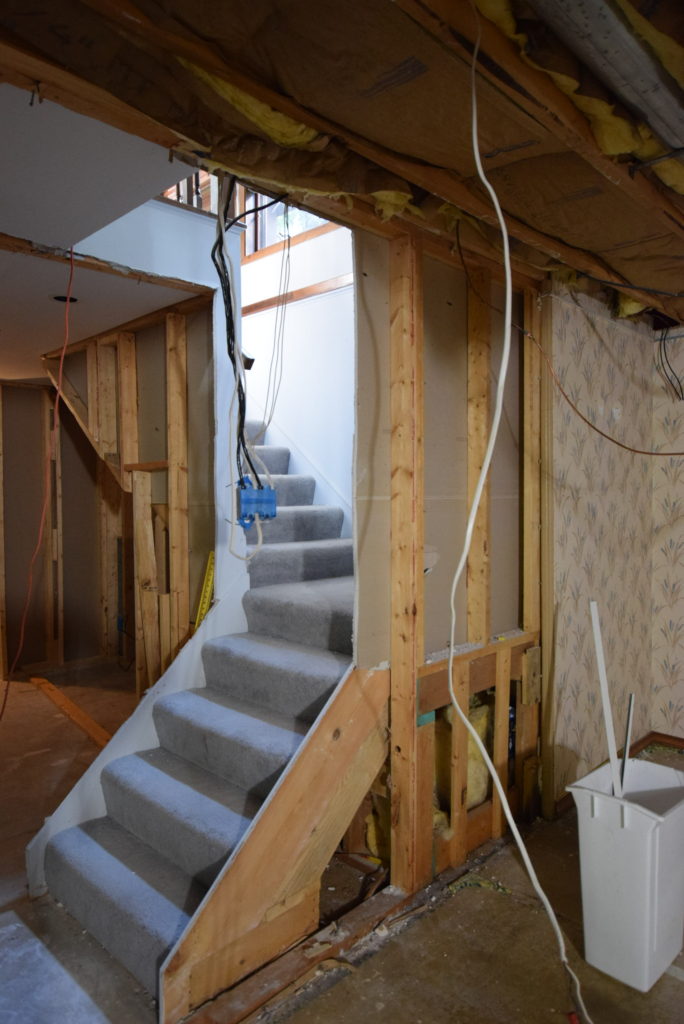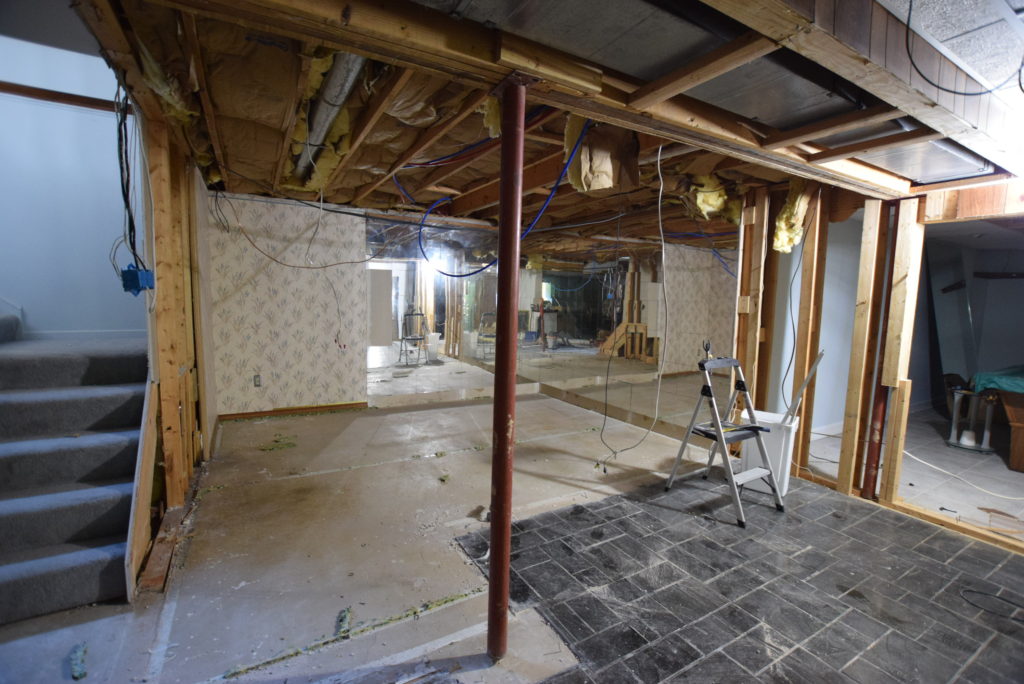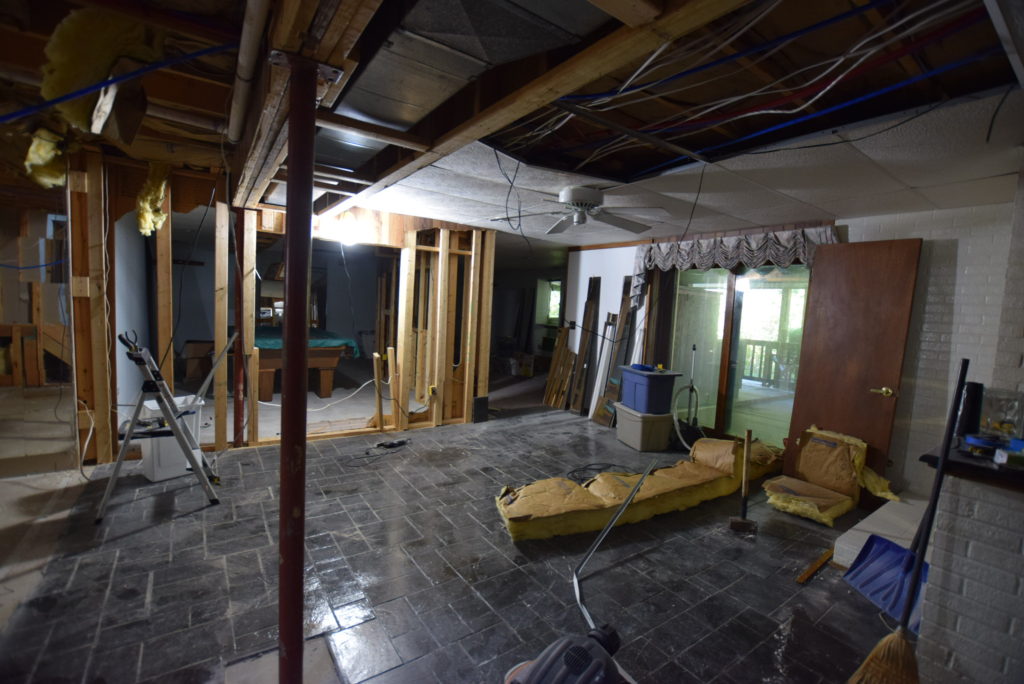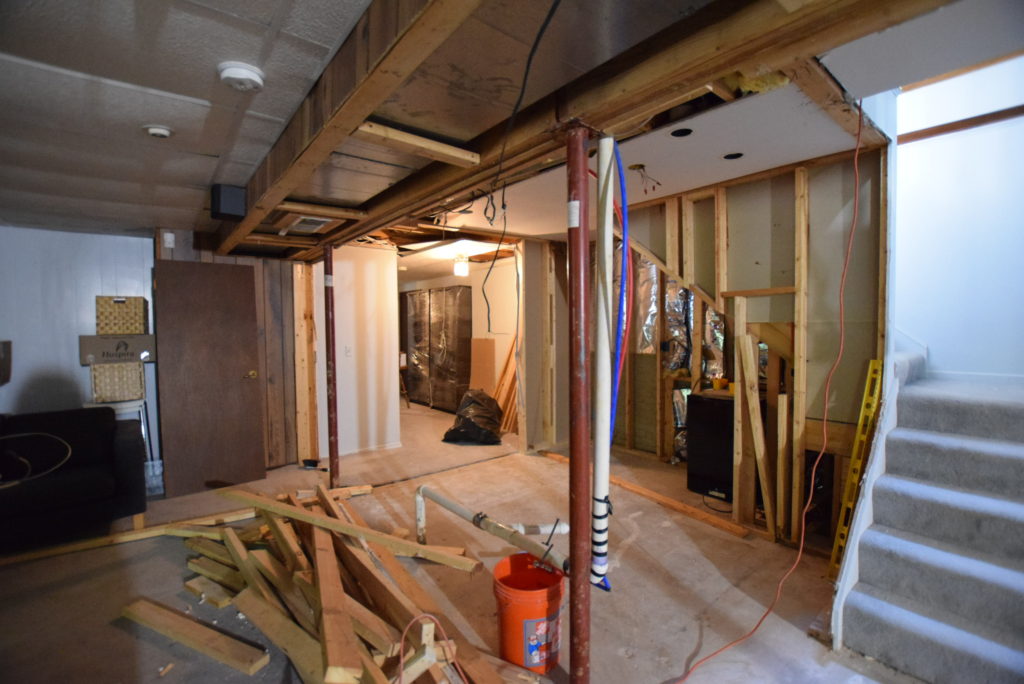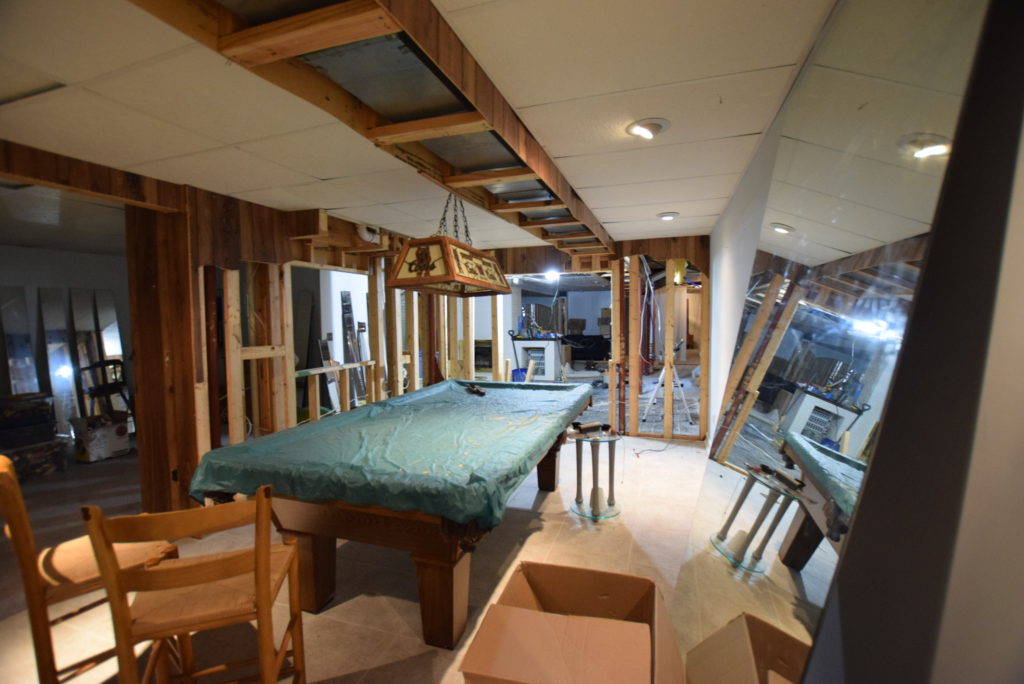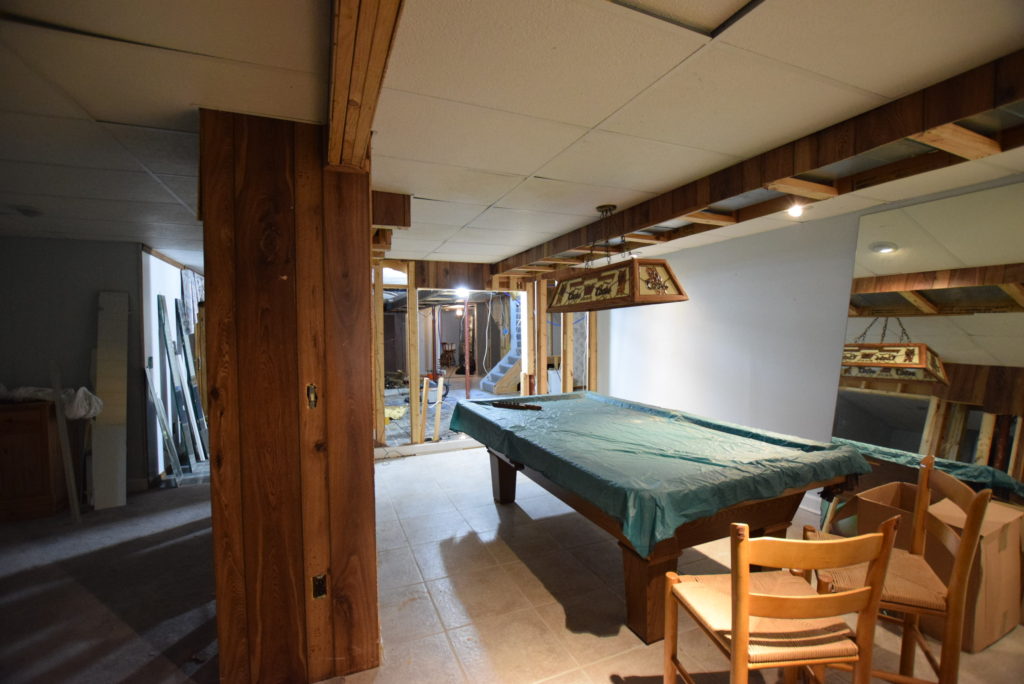 Save
Save
Save