The FOOD is where it's at on Thanksgiving… oh and the family togetherness, sure…. so, with all of that there's not a lot of Thanksgiving specific decorating going on.  Hell, my neighbors already had Christmas decorations up the day after Halloween.  One easy way to make your home a bit more festive for Thanksgiving in advance of the holiday is to set the table.  If your home is anything like mine your dining room table ends up holding mail, homework, backpacks and maybe a jacket or two slung over the chairs.  Why not make it look pretty, even if just for a week?  You can put out a creative centerpiece, the dishes, napkins, some candles, etc.  Below are some really fantastic Thanksgiving tablescapes that I've seen, many with super easy and cheap DIY elements.  Try one out yourself!
This bare wood table gets rustically regal with eggplant napkins, bright orange persimmons, and shiny magnolia leaves.  I love that they mix and matched the black plates with other random dishes for a casual and modern look, so you don't have to grandma's full set of china set out, work with what you have.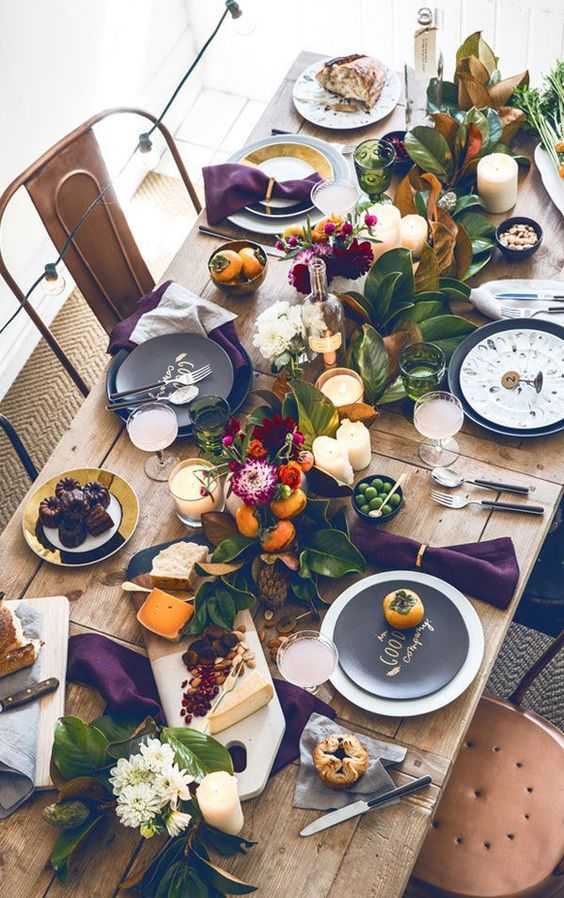 Navy, white, cornflower blue and orange mini pumpkins crammed down the center of a rustic wood table with more modern looking flatware and plates has informal appeal.  With a bit of craft or spray paint this Country Living look could be accomplished in no time!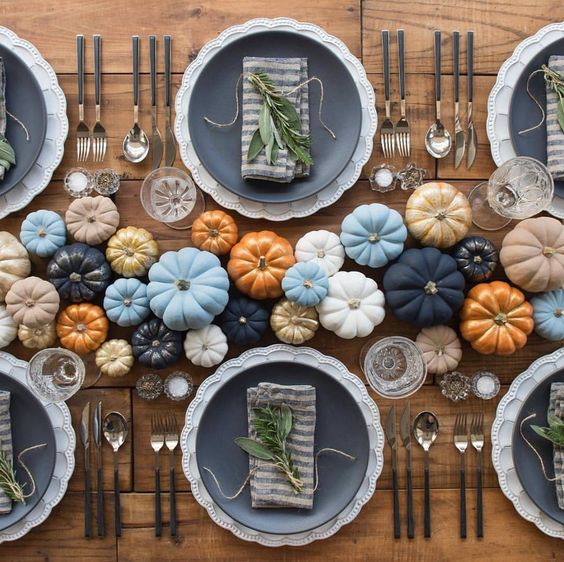 Joann, the fabric and crafts company, has a tutorial on how to create this one on their website.  It mixes my fave hot metallic, copper, with gold.  The faux moss mat provides needed contrast for DIY spray painted artichokes and mini gourds.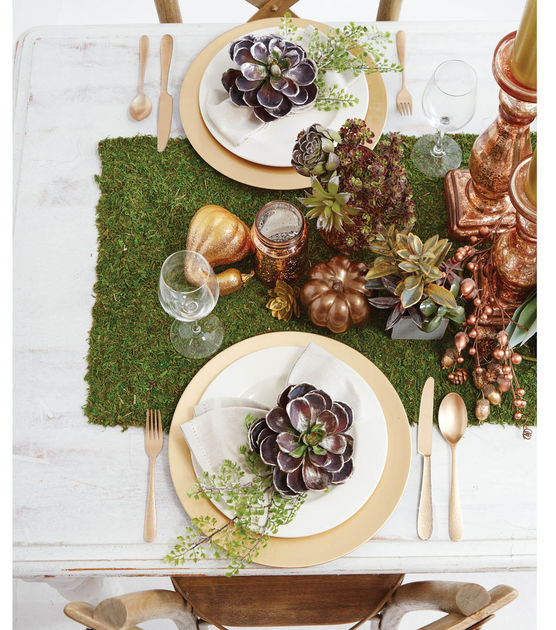 Leave it to Southern Living to provide a more traditional tablescape, but with the alfresco twist of setting it on the gorgeous front porch.  Complete with formal meets whimsical pumpkin floral centerpieces, amazing tortoiseshell utensils, and quintessentially southern mint julep cups.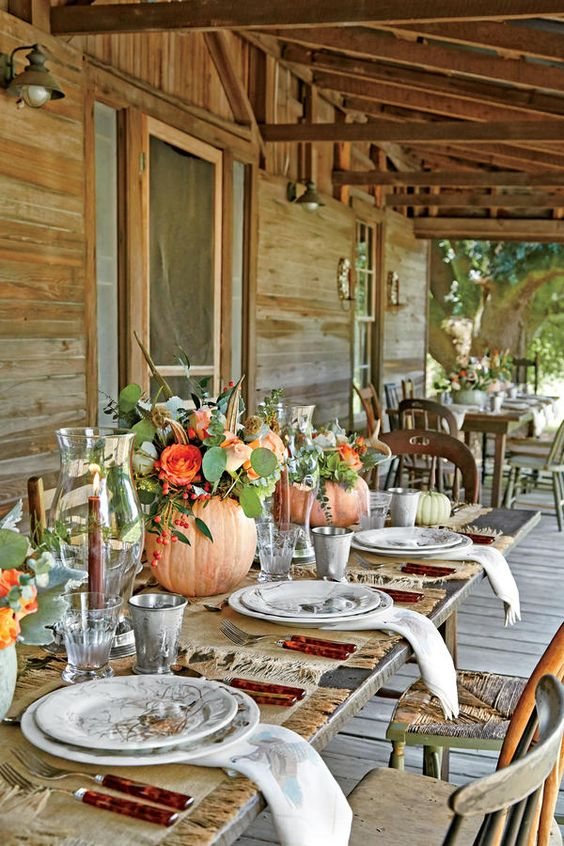 If you aren't hosting Thanksgiving I can see your hesitation for setting an entire table, instead maybe just clear off the junk and place a centerpiece like some of these beauties.
First up are a few flowers-in-pumpkins ideas.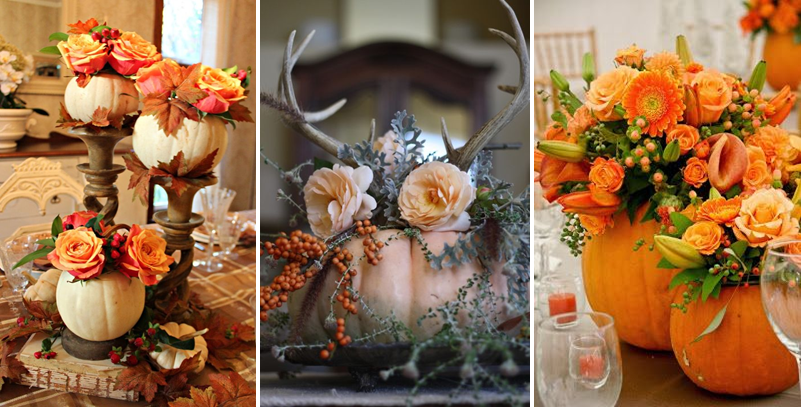 Take some off-white spray paint to those leftover Halloween pumpkins and lay them out with antlers (available at craft stores) and some tealights.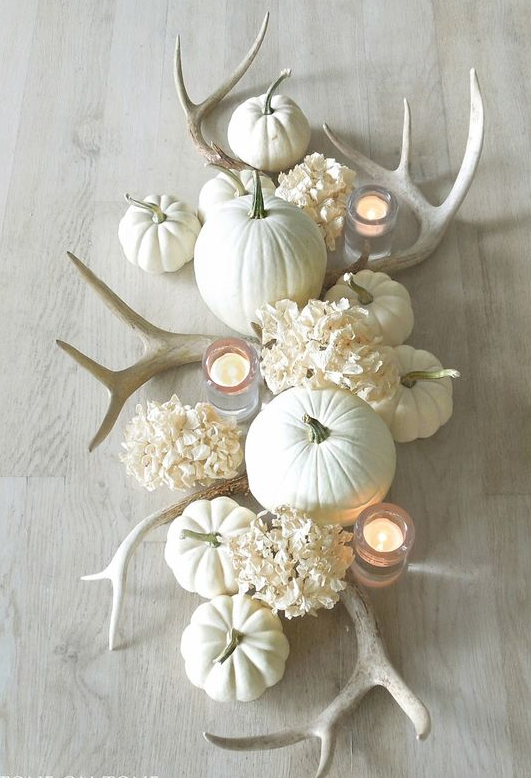 The blog at 724Southhouse has a tutorial to make this cute centerpiece.  Most of the work is in building the box, but once you have it, think if the possibilities, change it up for each season.