Picking perfect paint colors can be so hard.  You have to consider furnishings, light, room structure, setting, environment and the feeling you want to evoke.  At the beach we probably want to feel relaxed, refreshed, or maybe even energized and invigorated.  These are some of my favorite beachy paint colors.  In addition to walls and decor, at the beach we can take a bit more risk and go bold on a kitchen island, a dresser or a bathroom tile.
Here's my selection of go-to beachy hues in soft relaxing tones and bold seaside inspired colors.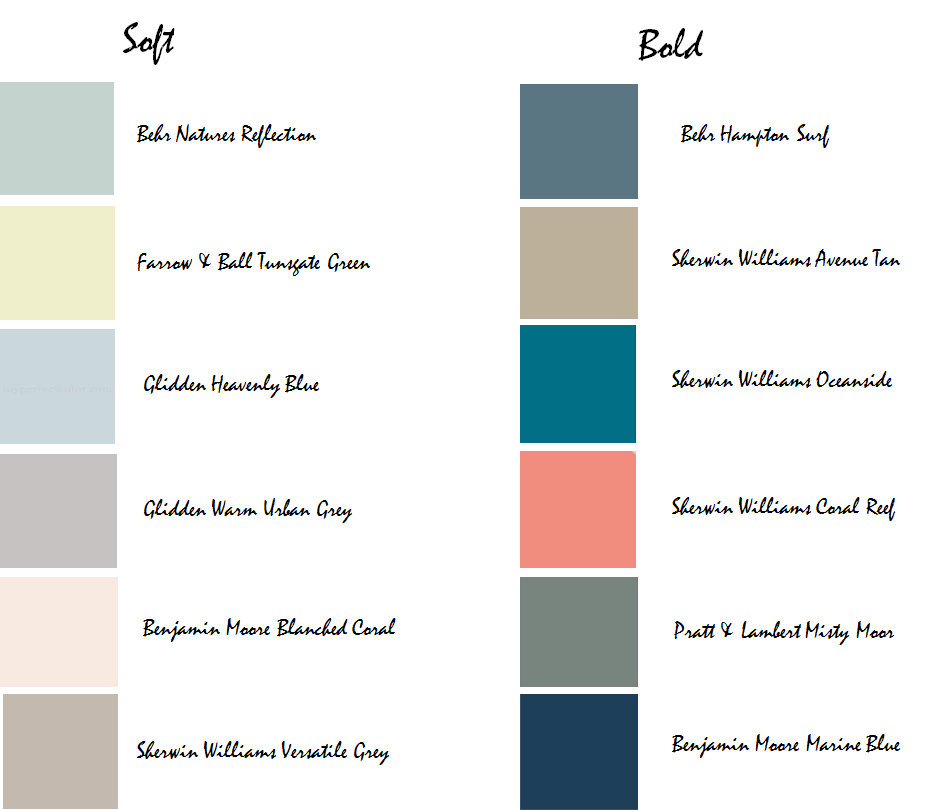 What are your favorite shore inspired colors?