I wish I could sew. I even own a sewing machine, in fact, I own two. Still, the best I can do is hem a pair of curtains that are too long (and even then it's sometimes just easier to use iron-on hem tape).  I can also sew a mostly square pillow. Impressive, eh?  I often wander through JoAnn fabrics looking longingly at the cozy flannel and even other fancy apparel fabrics just imagining what I could make if I really knew what all those buttons and dials on my sewing machines did.
I recently saw a real designer fabric store highlighted in the February edition of Better Homes and Gardens. I think my imagination would go wild in a place like this – oh, the things I have no skill to make!!! Studio Four in New York City has collections from small independent textile designers as well as artists who create wallpaper and rugs. In addition to their showroom, they have design spaces and even a weaving studio. I am loving some of the artists they showcase and their products. Check a few of them out here (hover over name for link).
The sisters from Aalamwaar design shop (all the way from India) create some beautiful hand dyed tie-dies and block printed fabrics.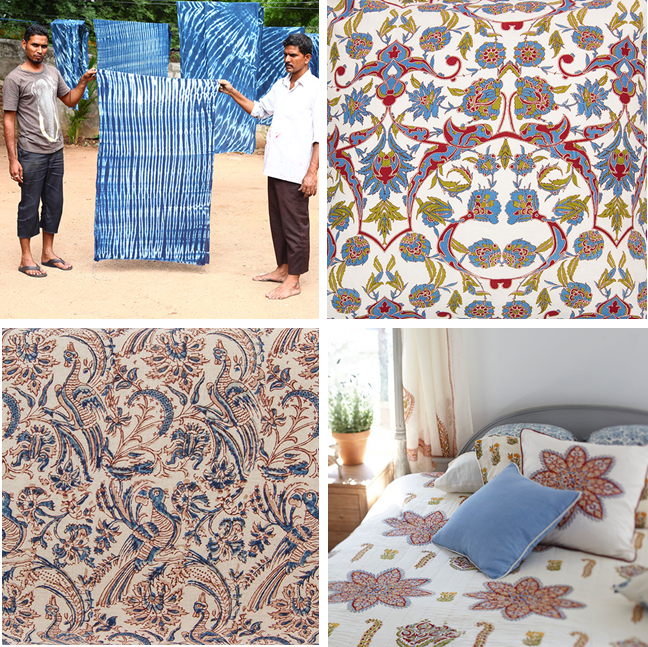 Caitlin McGauley's experience as textile designer led her to craft this excellent line of wallpapers.  Can you imagine how chic that cheetah print would be in a powder room?  Yowza.  Or those sweet elephants in a little girls' room?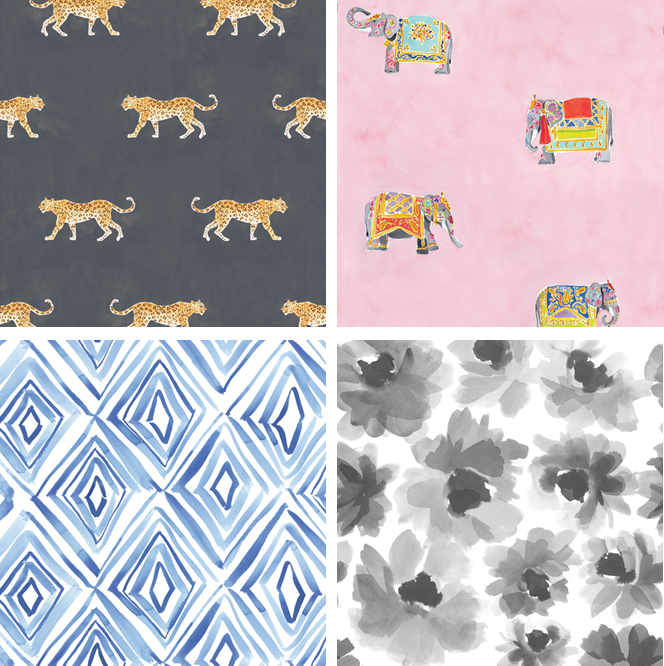 If you're looking for something more historic and geometric, then prints from the house of the late Florence Broadhurst might be for you.  These designs have stood the test of time – over 100 years!  The geometric aqua bamboo inspired print wold be excellent in a seaside home.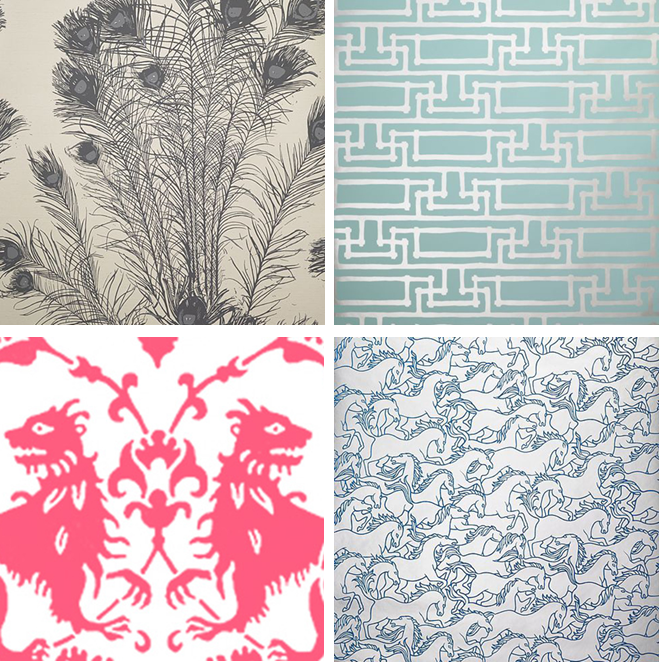 In my own designs I'm such a sucker for blue and white  graphic prints.  In the future, I may be using a few from  this design duo at Luru Home, who do indigo resist printing in both Brooklyn and the ancient home of the art, China.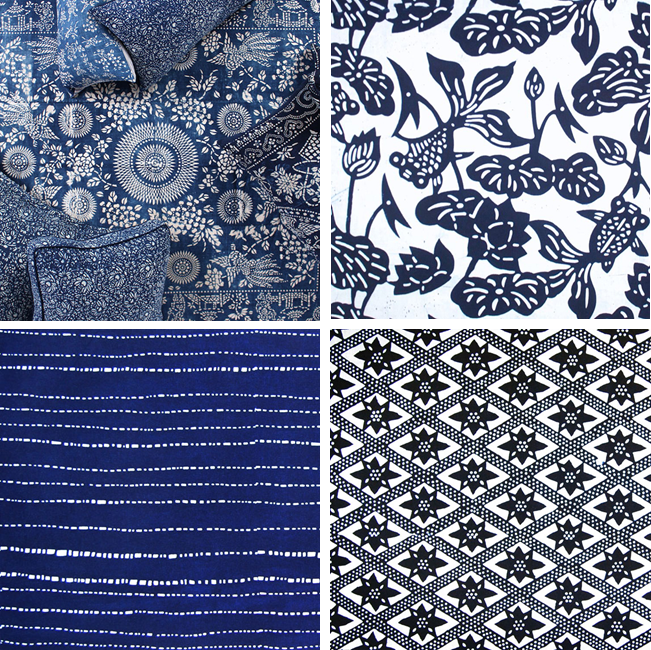 I'm now wondering if there is a place available like that near me in the DC area, I'm going to have to look and see.  Which fabrics here do you love?  How would you use them…. if, unlike me, you can sew…  or heck even if you are like me and just like to dream of the possibilities if you could sew….