Succulents and their use in interiors have been hot for a few years now and I don't think they are going anywhere any time soon.  More recently we've seen the additional surge of the use of cacti and other desert plants in high end homes.  They are being paired with warm woods, and light pastel hues for a light and ethereal look that's an alternative to the more traditional heavy, desert southwest look.  I don't know that this look has an actual name but I'm calling it "new desert casual."  This light and airy look can lean a bit bohemian or a little more modern.  First, a few examples and then a few ideas for how to achieve the look yourself!
Amber Interior Design was able to even mix the desert look with some beachy prints to complete this relaxed desert boho inspired look below.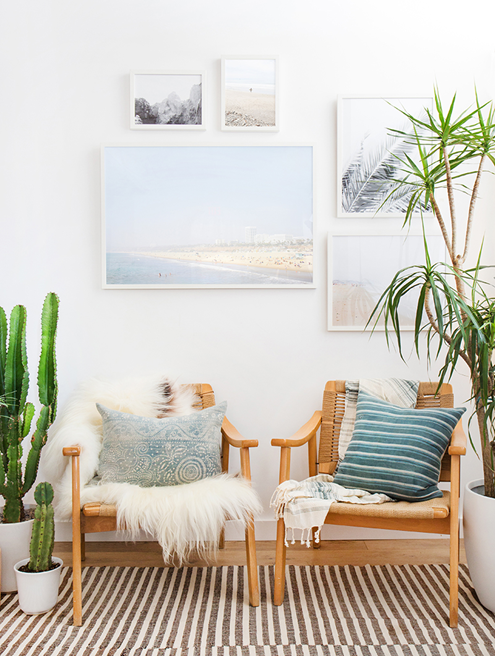 Not sure of the original designers of these that follow but they are desert casual at it's finest… and fairly easy to recreate yourself!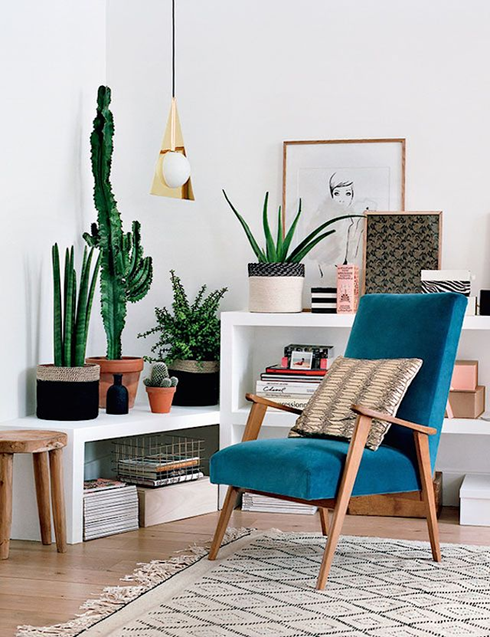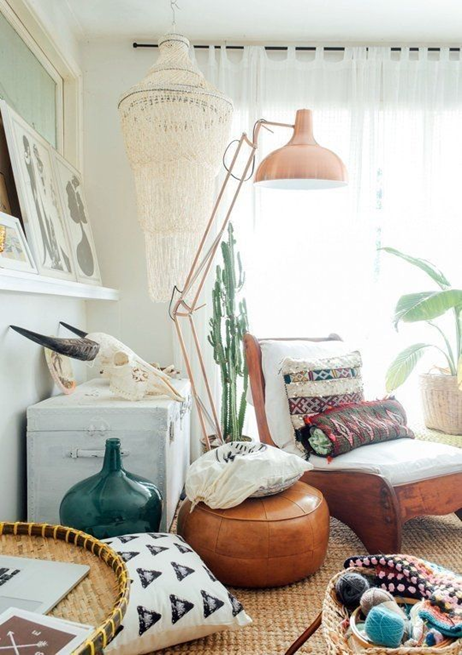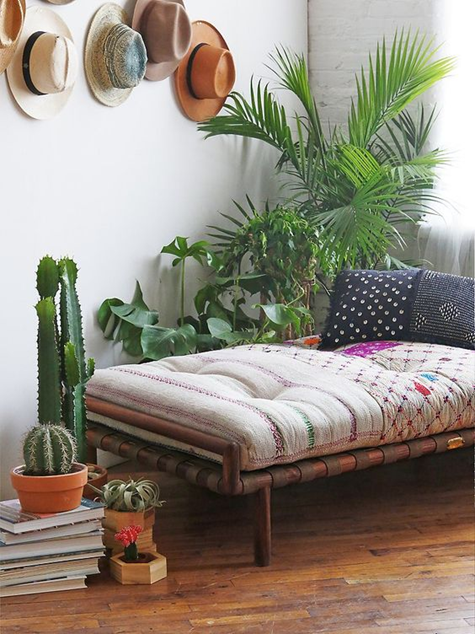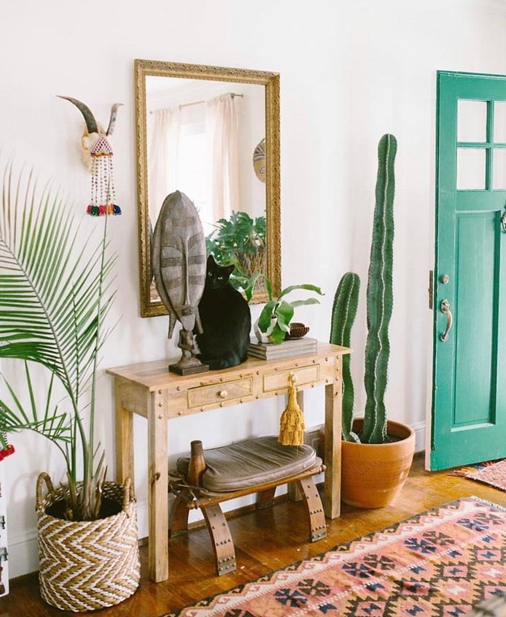 Create New Desert Casual Yourself!
A few ideas for achieving a similar look yourself and where to find some desert casual items.  (My eyes have now been awoken to the splendors of faux large cacti – who knew – and they look so real on the computer!)  List below has clickable links to all items.